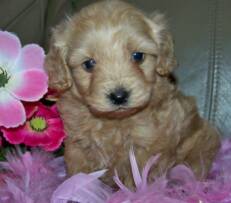 Rusty & Windy's Litter

F1 - 1st Generation Cockapoo

Born: April 8, 2018

Ready: June 3, 2018
Price: $1,000

ICA Registered, Microchipped, Tails Docked, Dew Claws Removed

ACA Champion RedMan & Mary's Litter

F1 - 1st Generation Cockapoo's

Born: February 28, 2018

Ready: May 3, 2018
Price: $1,000

ICA Registered, Microchipped, Dew Claws Removed, Natural Tails

The AKC Puppy Protection Package is available to purchase with the Cockapoo Puppies for $50.00

This would cost $217.64 if purchased separately.

Your Puppy Protection Package will include:

AKC Registration

AKC Reunite Microchip Enrollment & Lifetime Pet Recovery Service

Lifetime Live Phone Support from AKC Dog Trainers (AKC GoodDog! Helpline)

AKC New Puppy Handbook

AKC Family Dog Magazine - 1 Year Subscription

Complimentary First Office Visit (at a Veterinary Practice listed with the AKC Veterinary Network)

Complimentary Free Trial AKC Pet Healthcare Plan

FYI: I do not always support the act of crossbreeding and mixbreeding dogs. However all of our purebreds were crossed with another breed at some point to get the end result of that purebred dog. Cockapoo's have been bred for some time now and I feel as though that they have been well established, in some breeders hands, and are healthy, great little dogs that I truely feel comfortable with. As you know on my "About Us" page the Cockapoo was our 1st family dog. I have a passion for the Cockapoo and would not be breeding Cockapoo's if I didn't like the result. We carefully select our purebred Cockers and Poodles that we breed, we don't just breed to have a Cockapoo. Our Cocker's and Poodle's must meet breed standard and must be friendly, healthy dogs. Yes I like to show my dogs and no you can not show a Cockapoo in an AKC confirmation ring, but who knows what the future holds and you don't always need to show a dog to prove he is a great, healthy and beautiful companion! The ACA shows will allow you to show your Cockapoo's now in their ICA portion of the show, also if your Cockapoo has been bred Cockapoo to Cockapoo for 3 consecutive generations you can now enter your dog in thier ACA Confirmation ring.

We recommend having your pet spayed or neutered at around 6 months of age to prevent any unplanned breedings.


St Francis River Bottom Canines

Cockapoo Puppies

HE IS YOUR DEFENDER, YOUR PARTNER, YOUR DOG!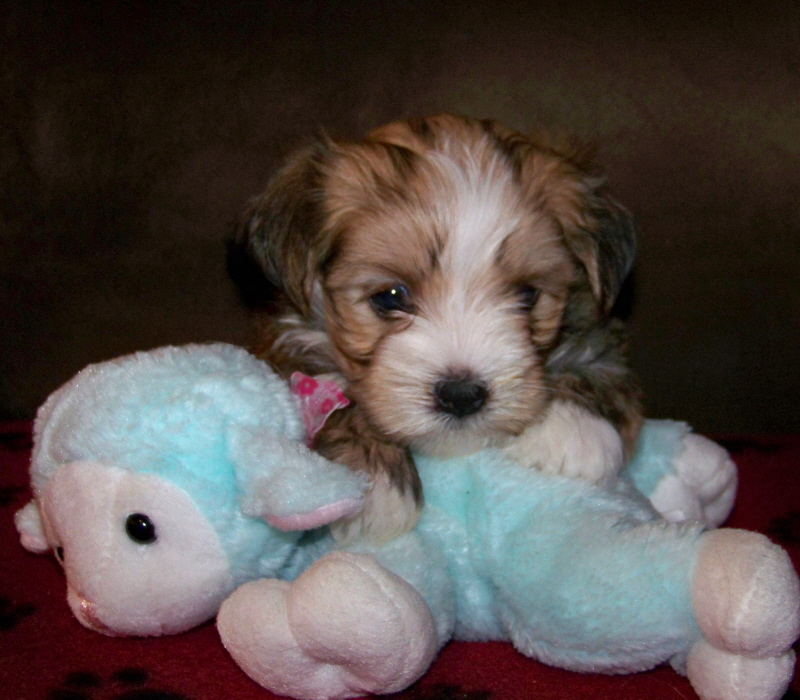 All of our Cockapoo puppies are kept on a strict vaccination and de-worming schedule. 

Our Cockapoo puppies are fed a top of the line puppy food.  We feed Nutri Source Small & Medium Breed Puppy Food, which we do strongly recommend them staying on while puppies. 

We also require your new baby to be on NuVet Plus till the puppy is at least 1 year old. Our Cockapoo puppies are also microchipped with the "mini" MicroChip ID for their protection.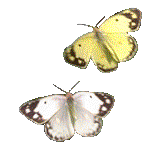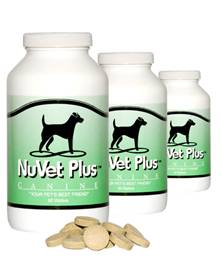 NuVet is not available in stores!

Click on the NuVet picture to order.

Cockapoo Puppies, Cockapoo Puppies for sale, Cockapoo Puppies for sale in Missouri, Missouri Cockapoo Breeder, St Francis River Bottom Canines Cockapoo Puppies, Red Cockapoo Puppies, Cockapoo puppies, Cockapoo Puppies for sale


A LITTLE ABOUT THE COCKAPOO BREED:

Personality: Cockapoos are highly trainable, with a keen intelligence. They are curious and eager to perform. They do well with one-person owners as well as with families with young children. They are very people-oriented, outgoing and happy dogs.

Hair: Coat is usually dense; may be wavy or curly; usually little-to-no-shedding.

1st Generation Cockapoo's are good for people with allergies.

Tails: Tails may be docked or not. (Both are acceptable.) Our Cockapoo puppies tails are generally docked to a medium length, unless otherwise requested.

Lifespan: Generally 14 to 18 years, even into the 20's.

Activity Level: They adapt well to apartments and homes, but are also "at home" on the largest farm. They have a moderate activity level. Cockapoo's are very deversified.

Cockapoo's have been around for years. Me and my mother have bred and raised the Cocker Spaniel for over 15 years. Years ago we introduced the Poodle. The Cockapoo's have a loving, smart and loyal personality without all the shedding of the Cocker. They are non-shedding dogs because of the Poodle in them. They are wonderful with children and just good all around family pets. They are quick learners and make a nice Therapy or Service Dog. Our Cockapoo puppies will be registered with the International Canine Association to show that both mother and father are registered purebreeds. We look forward to sharing the love of Cockapoo's with other families and providing you and your family with that companionship you have been searching for.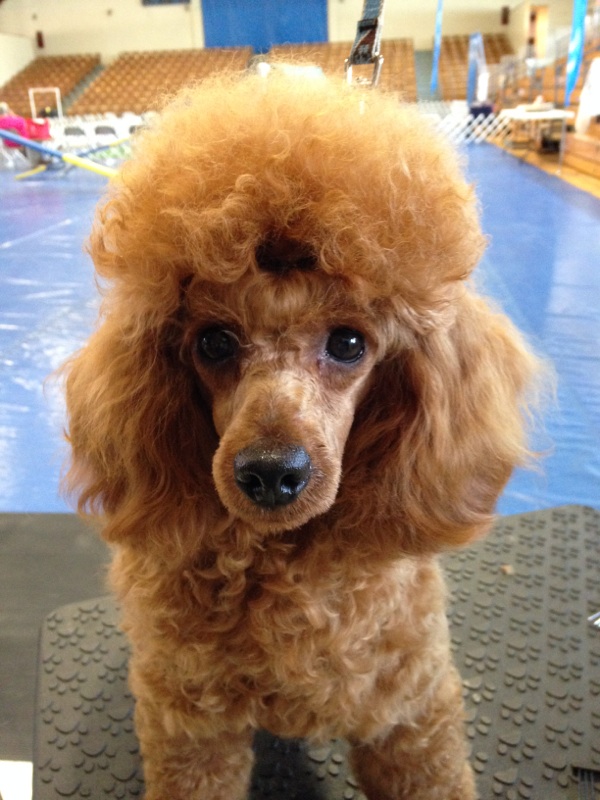 The Sire's to our Cockapoo Puppies

Miniature Poodle

"Tom Tom"

He is now (Retired) he is 14 years old now. He was our first male Miniature Poodle and has given us some beautiful healthy babies.

14 lbs.  14 inches tall

Miniature Poodle

"Tommy" 

TomTom & Red's son (Retired)

11 3/4 lbs.  13.5 inches tall

OFA on Cardiac, Dentition & Patellar Luxation

Vet Checked on Eyes

ACA Champion

Miniature Poodle

"Cheeto"  (Retired)

He has champion lineage. He is a smaller type Miniature Poodle and will throw smaller puppies depending on the breeding.

9 1/2 lbs.  11.5 inches tall

OFA on Cardiac, Dentition & Patellar Luxation

Vet Checked on Eyes

ACA Champion

"Gabriel"

small American Cocker Spaniel.

19 1/2 lbs.

OFA on Cardiac, Dentition & Patellar Luxation

Vet Checked on Eyes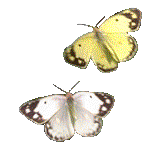 I




My Cockapoo
The Poodle Momma's to our Cockapoo Puppies

The Cocker Spaniel Momma's are on the Cocker Spaniel Page

Miniature Poodle

"Tammy" (RETIRED)

She is Tom Tom & Poochi's daughter. She is from our very first Poodle litter born here. She has a great friendly disposition.

Lovely girl!

13 1/2 lbs.  14 inches tall.

Miniature Poodle

"Celebrity" (RETIRED)

(Retired) She is also Tom Tom's daughter, her mother's name is Red. Celebrity is Tommy's full sister. She has a great friendly disposition. She likes to smile at everyone :)

10 1/2 lbs.  13 inches tall.

Miniature Poodle

"Allegra" (RETIRED)

She is Tom Tom's daughter, her mother is owned by our friend her name is Button's. Very loving and kind.

10 1/4 lbs.  12 inches tall.

Our Cockapoo puppies are socialized around children and other pets on a daily basis.  We provide early neurological stimulation, child and sound socialized, so your puppy will have the best start. Upon leaving most of Cockapoo puppies will be able to use a doggy door and/or puppy pads to do thier business and introduced to a crate.  We like the docked tail look of the Cockapoo, so unless requested our Cockapoo Puppies will have their tails docked and dew claws removed.

Each Cockapoo puppy is microchipped for thier safety unless you request otherwise, please let us know. All puppies are vet checked prior to leaving.

Prices generally start at $1,000 and up. We do not raise our puppies cheap therfore our price reflects the care and quality you are getting in one of our puppies. Prices subject to change.

The majority of our Cockapoo puppies are 1st generation ("TRUE Cockapoo") puppies.  They come from carefully selected, AKC & ACA registered, healthy and good tempered parents for a quality Cockapoo puppy for your family. We will occasionally have an F1B litter which is a Cockapoo bred back to the Poodle. We take our Cockapoo breeding very serious to insure we are providing you with a puppy that would be a wonderful companion or potential service or therapy dog.


Questions:

What supplies do I need for my new puppy?


It depends a lot on how you want to train your puppy, house training, ect.. but here is a list of things that we like to have here.
Food & water dish, Nutri Source Puppy Food

Treats (we like Bil Jac Treats best), NuVet Supplements (can be used as treats also)

Leash, collar and/or harness

Bed

Toys (No Rawhide or anything that can be swallowed)

Snuggle Puppy or clock in sock or something to snuggle with

Crate; if crate training

Wee Wee Pads

Expen or also called excercise pen/play pen (we use one inside the house and one outside for a potty area)

Baby Gates to keep the puppy in a certain area of your home until house trained fully

Vinegar water or some type of cleaner in case of an accident

Puppy shampoo & conditioner (we like to use either Chris Christensen or Pure Paws products you can google them online)

A couple towels for puppy

Straight toothed comb & brush 

Vet phone number on hand and appointments scheduled for routine vaccinations


I like to keep a bag packed for the car when we travel:
Crate

Small Blanket

Bath Towel

Paper Towels

Trash Baggy

Cleaner / Baby Wipes

Water & Water Bowl

What shots will my puppy have?

Each puppy will come with their own individual vaccination and deworming record that you will need to take to your vet for their first initial checkup. This will let the vet know what he will need to follow up on. Your new puppy will need to be kept up to date on his booter vaccines, just like a human baby. We start each puppy here with the following:

Deworming scheduled for every 2 weeks at minimum.

5-6 weeks of age they get a NeoPar Shot. This is a high titer Parvo Vaccination. & Kennel Cough.

8 weeks of age they get a 6 way. Parvo, Distemper, Adenovirus Type 2, Parianfluenza & Corona.

If we still have the puppy past 8 weeks we do follow up boosters every 3 weeks until they are 17 weeks of age. And regular routine de-wormings. Rabies is given at 12 weeks or older.

Can we come see the puppies?


We do completely understand the need to want to see the babies in person. But there are several factors we must take in consideration.

We do not allow anyone to come out to see the puppies until they are at least 6-7 weeks old. Before this time they are still with their mothers and just like us, the momma's get a little nervous when there are strangers coming in and out looking at their babies and touching them and taking them from them when they are wanting to keep them all together and protect them until weaning age. Just think about what it would be like if you had these babies and were a little dog and you had all these different people coming into your space, hovering over you and touching your babies. I've seen the look in their eyes and as their owner I just want to protect them from that fear of "what's going on?"

Another factor that plays a roll in this is diseases, you may have walked somewhere previously and not known it but may have picked something up on your shoes or even clothing. Our puppies generally get vaccinated at 6 weeks of age so for their protection they need to be vaccinated first before being handled or seen.

Any puppies that are already sold will not be available for viewing as they are already spoken for and we are protecting someone else's pet at that point.

Most of our puppies are chosen by the pictures and/or video's we send out. And a lot of times they are sold by the time they are 6 weeks old. I know that makes it hard for those of you looking to come out and pick out a puppy. With the way the demand, technology, laws and times have changed it just makes it nearly impossible to be able to choose a puppy in this way any longer without missing out on the puppy you originally thought you wanted. I understand this is hard for some, we totally get it... But to make sure we can get all of our puppies placed in loving homes safely this is just the way it is.  If you were to come out before they were 6 weeks old the only thing you really would be seeing is what colors they were or how they compared to size in the litter, which you can see in pictures or speaking with me. A puppies eyes don't open till they are 2 weeks old, then ears open at 3 weeks, visual site improves by 4 weeks.... they are just sleeping alot up to this point because it takes so much energy to grow. Personality really doesn't start to come out till they are 7 weeks and older, after they leave momma, then sometimes that changes after they get in their new homes and they adapt your rules and boundaries.

A deposit must be placed on a puppy before we will allow you to come out. No exceptions! This is transferable to another puppy if you so choose another puppy that is available at the time you visit. This insure's you are not waisting my time away from my dogs/puppies and family, helps give a little extra security that you are not a thief or criminal and you are serious about the commitment. Deposits can be transferred to future litters as well.
Are the puppies potty trained?

Our puppies are started on potty pad / paper training. Some introduction to the crate is started upon their leaving. Here is a link to the local trainers for more information on house breaking:

Why are your puppy prices what they are?


When you purchase a puppy from us you are choosing a puppy from a legal, licensed, professional breeder. To be a legal licensed professional breeder in the State of Missouri takes a lot of time, money, love and passion for the breed. When you purchase a puppy from us you are not bringing home a puppy from a backyard breeder, illegal breeder, a flipper, hobby breeder or just someone trying to make a buck. You are bringing home a puppy that comes to you from loving hands that is healthy, fully vaccinated, fed a high quality food from the beginning for the best start, vet checked, health guaranteed, healthy parents and from a breeder who understands that puppy's background and where it came from, socialized and loved from day one, someone who sat beside momma while she was birthing and helped each baby take their first breath of life.
It's not cheap raising quality, healthy puppies. Our puppies are worth it!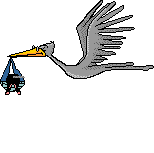 ACA Champion

Miniature Poodle

"RedMan"

He is the son of Cheeto and Red.

OFA on Cardiac, Dentition & Patellar Luxation

Vet Checked on Eyes


All of our Momma's are vet checked on:

Eyes, Dental, Patella and Heart



Miniature Poodle

"Sheena"

She is the daughter of Cheeto & Red, sister to RedMan.

She has a great friendly disposition, wonderful with other dogs and people. Beautiful confirmation.

17 lbs.   14 3/4 inches tall.



We breed this wonderful breed for the preservation of the breed & bloodline, their great loyal companionship and for potential service/therapy dogs.


We recommend the Snuggle Puppy

Dogs and puppies are pack animals and are instinctively drawn to their mother and others in their pack.  Snuggle Puppy recreates that intimacy with physical warmth and a simulated heartbeat.  The result is a calmer, more peaceful pet - one that feels less loneliness, fear and separation anxiety.

Page Updated: May 19, 2018

To be placed on our waiting list we require a $100 non-refundable partial deposit.

This deposit will go toward your future puppy.

Those on the waiting list will be contacted in the order their information was received.

Waiting List for Future Litter:

Alicia, Martha, Alexa, Lyndsay, Spence, Eric

Click on the stork to the right

for the Waiting List Placement Agreement

Everyone on the waiting list has been contacted.

Puppies Available Below

Money Order's / Cashier Check's are NOT ACCEPTED for payments at time

of pickup, please see our Purchasing Page for more information.

Deposit must be received before puppy is reserved.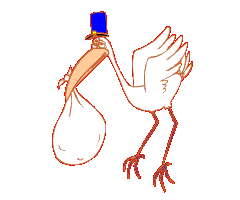 Miniature Poodle

"Thunder"

10 1/2 lbs

13 3/4 inches tall
We are proud to introduce our new boy Thunder!

Thunder was imported in from the Netherlands.

He is sure to be a great addition to our family.










Miniature Poodle

"Rusty"

11 lbs




Thunder & Grace's Litter

F1 - 1st Generation Cockapoo

Born: April 6, 2018

Ready: June 2, 2018
Price: $1,000

ICA Registered, Microchipped, Tail Docked, Dew Claws Removed

Gabby - Female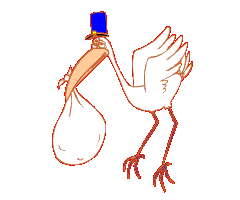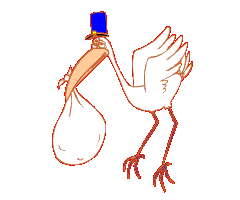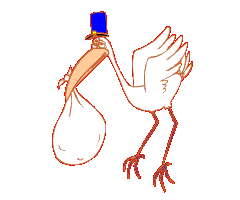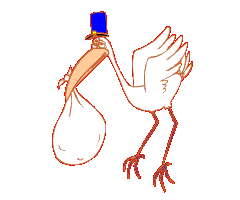 Rusty & Lydia's Litter

F1 - 1st Generation Cockapoo's

Born: March 29, 2018

Ready: May 24, 2018
Price: $1,000

ICA Registered, Microchipped, Tails Docked, Dew Claws Removed

Color: Black, White Marking

Color: Apricot, White Marking

Lydia's Female #4 - SOLD!

Color: Sable, Tan & White Markings

Color: Merle, White Markings

Lydia's Female #5 - SOLD!




Light Red, White Markings

Light Red, White Markings



ACA Champion RedMan & Miriam's Litter

F1 - 1st Generation Cockapoo

Born: April 17, 2018

Ready: June 12, 2018
Price: $1,000

ICA Registered, Microchipped, Tails Docked, Dew Claws Removed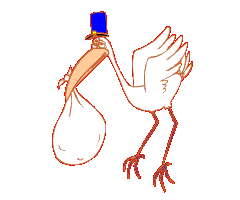 Miriam's Female #4 - SOLD!


Miriam's Female #5 - SOLD!

Miriam's Female #6 - SOLD!

Color: Light Red, White Markings

"I'm going to live with the Clancy Family

in Missouri!!"

"I'm going to be spoiled by the Palacious Family

in Missouri!!"

"I'm the Martin Family's

New Baby Girl!

Staying here in Missouri!!'

"I'm going to Illinois to be spoiled by the Davis Family!!'

"My new name is Biscuit & I'm staying here in Missouri with the O'Bert Family!!"

"I can't wait to make a lifetime of memories with my new best friend!!"

"I can't wait to give puppy kisses to the Allen Family!!"

"The Wibbenmeyer's Precious New Baby Girl! Staying in Missouri!!"

"I can't wait to meet my new family!!"

"The Shine Family's New Baby Boy! Staying in Missouri!!"