Below are some of our past puppy pictures and reviews from families all around the world who have purchased a puppy from us. We would love to hear from anyone who has purchased a puppy from us in the past. We always enjoy seeing the pictures of how our babies have turned out and share your joy with everyone else on this page also!

Aimee and Leo

We got a female Havanese one year ago from Tina. We named the puppy Aimee. The sweetest, happiest dog you will ever meet.We just go a new male puppy a few days ago from Tina. We named him Leo. Our experience with Tina was great. Tina answered any of our questions and whenever we e-mailed her, her response was right away. She went out of her way to help us find the perfect puppy.When we got our puppy, he was happy and health. We would recommend Tina to any one. Gary and Rita from Indiana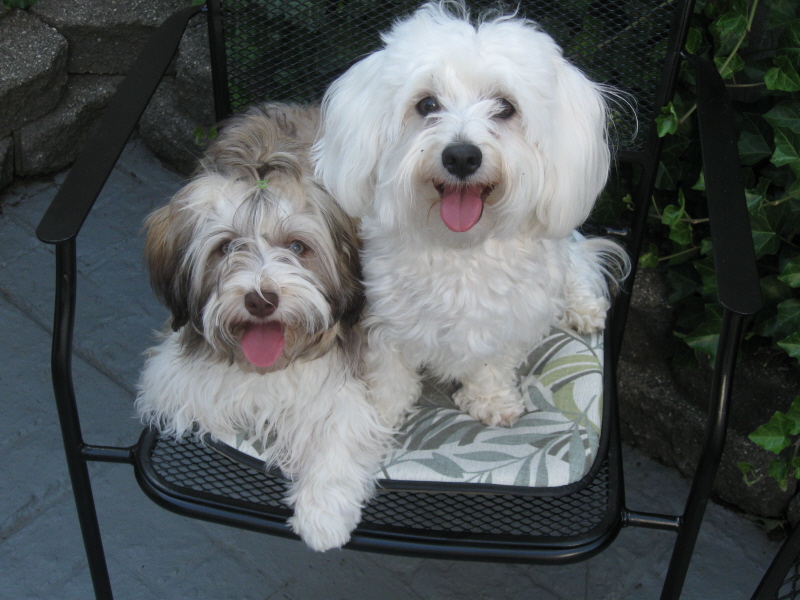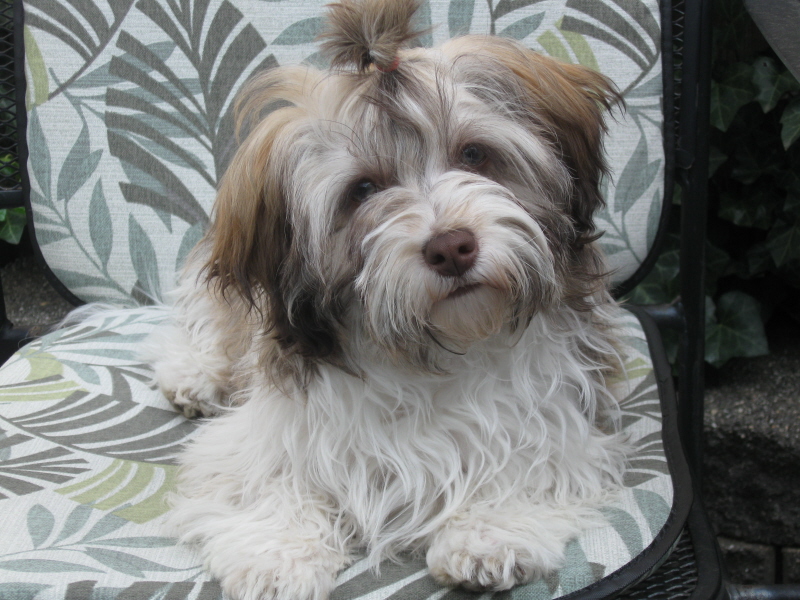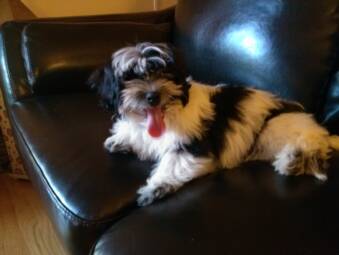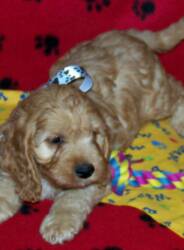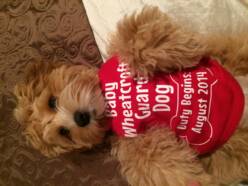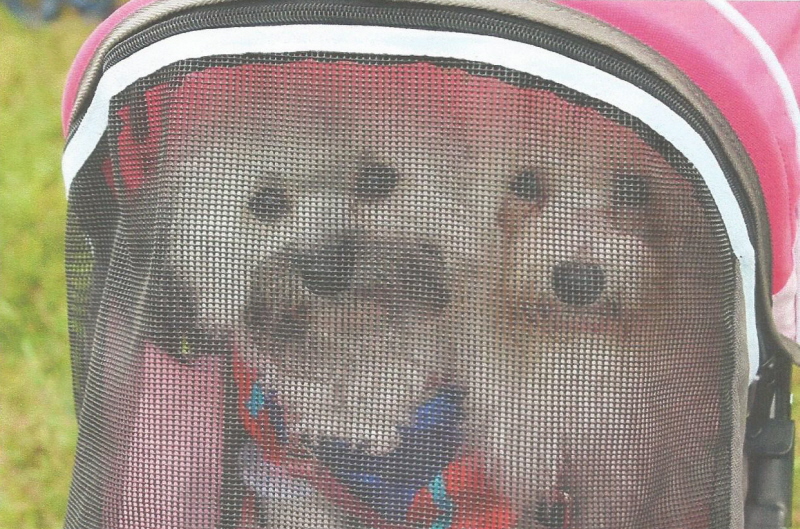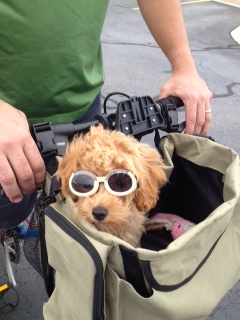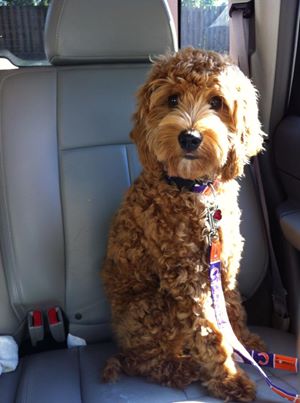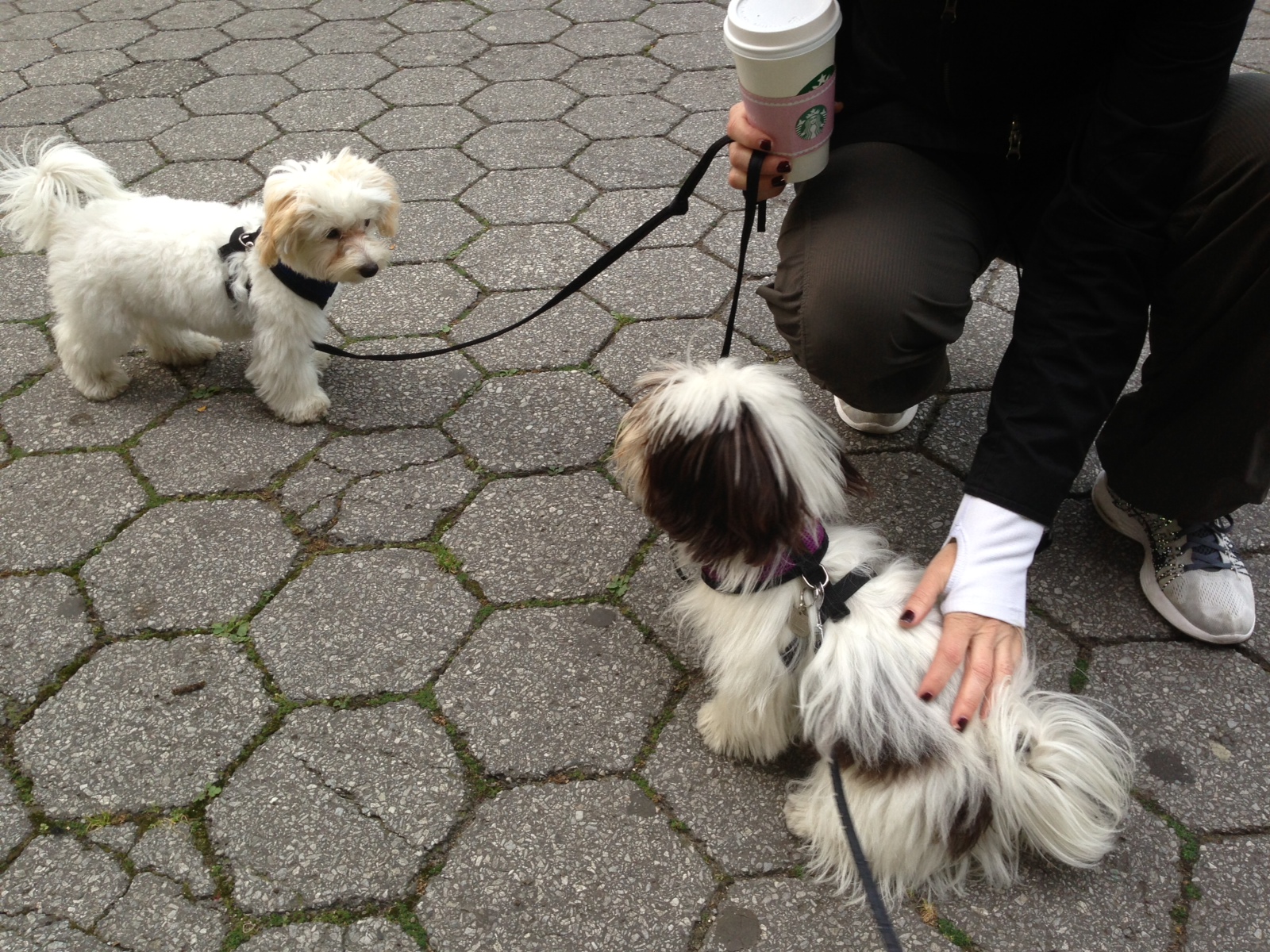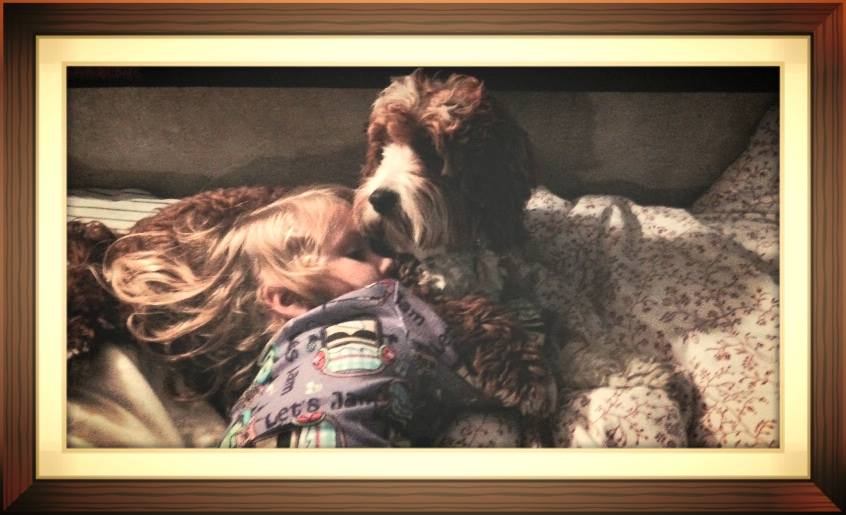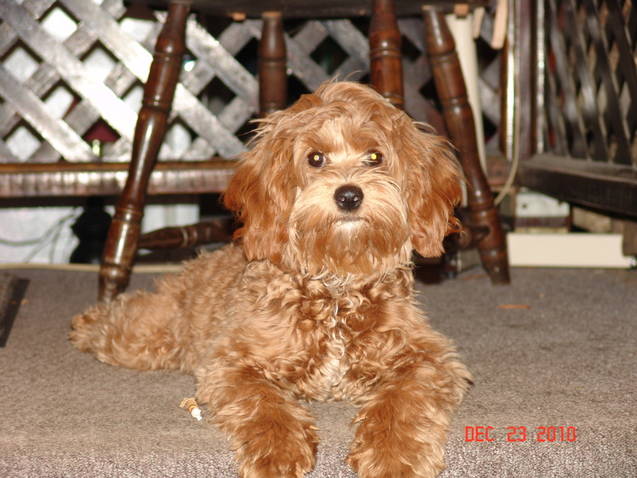 Our Past Havanese Puppies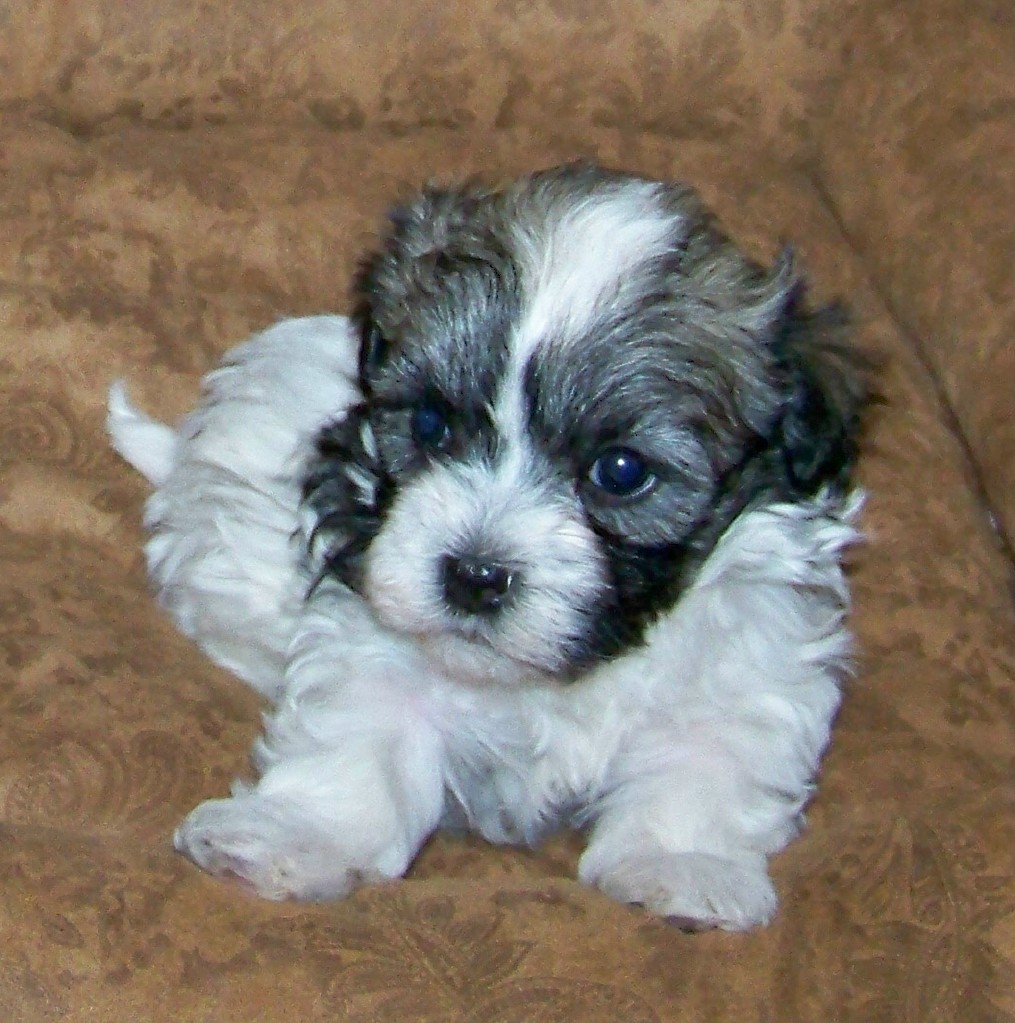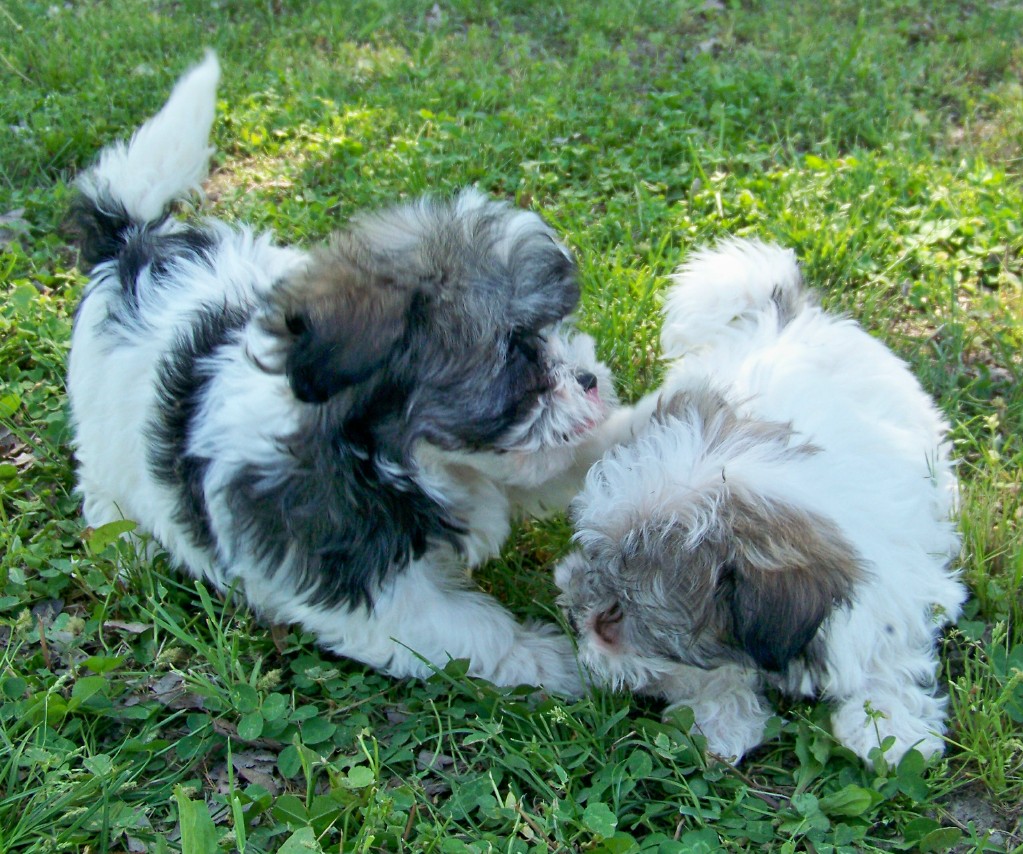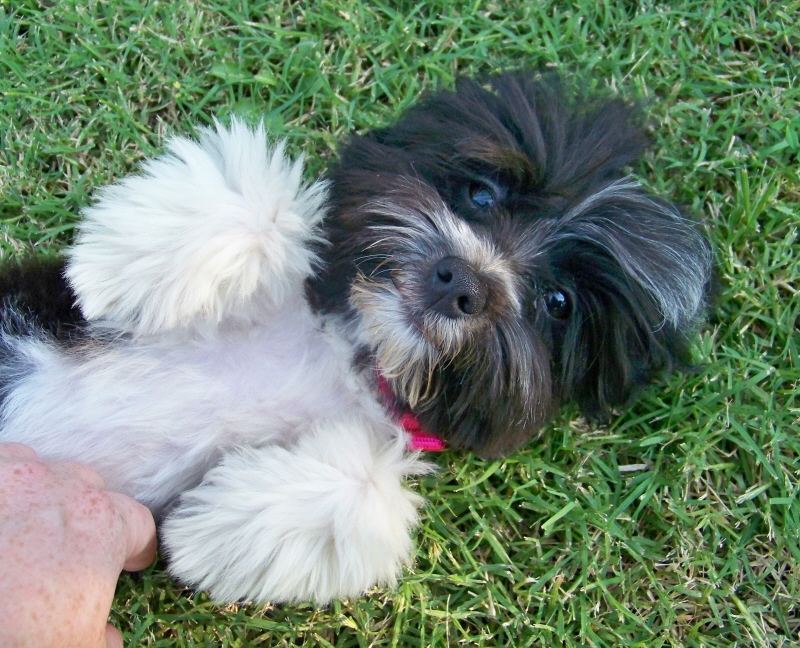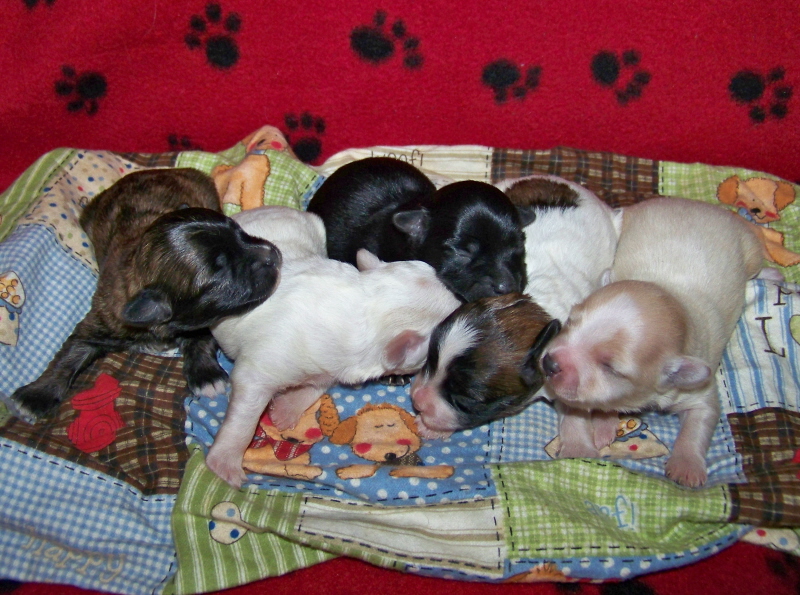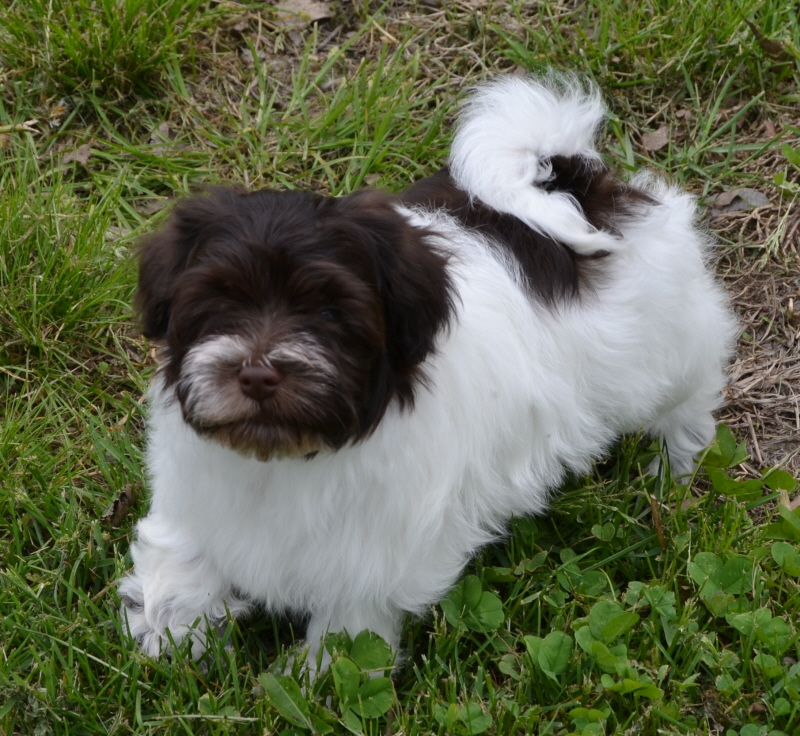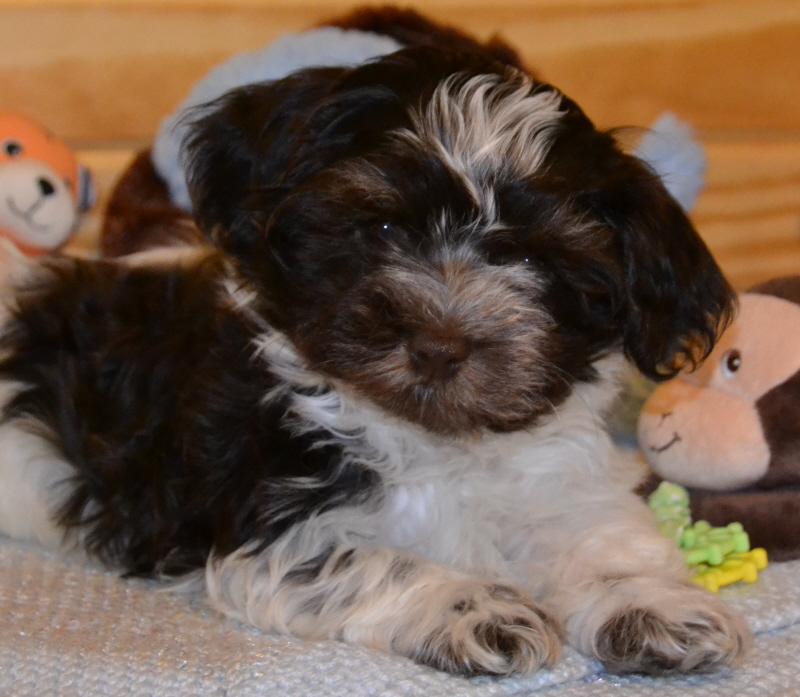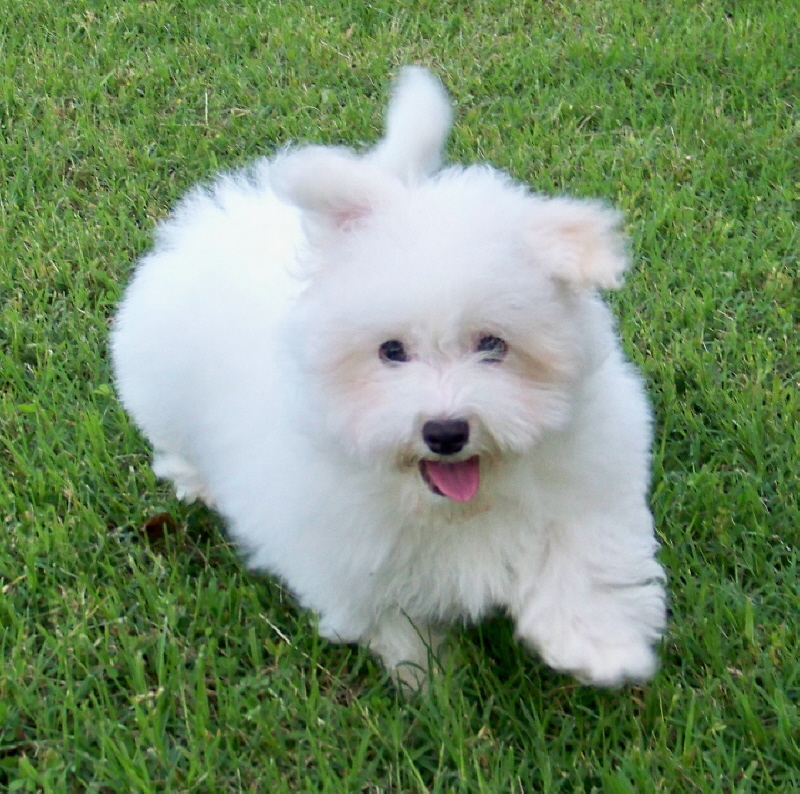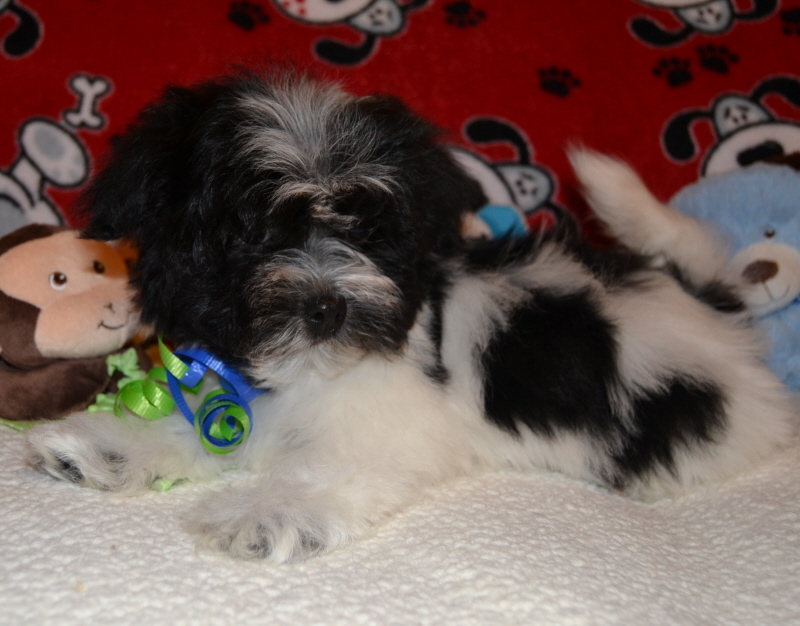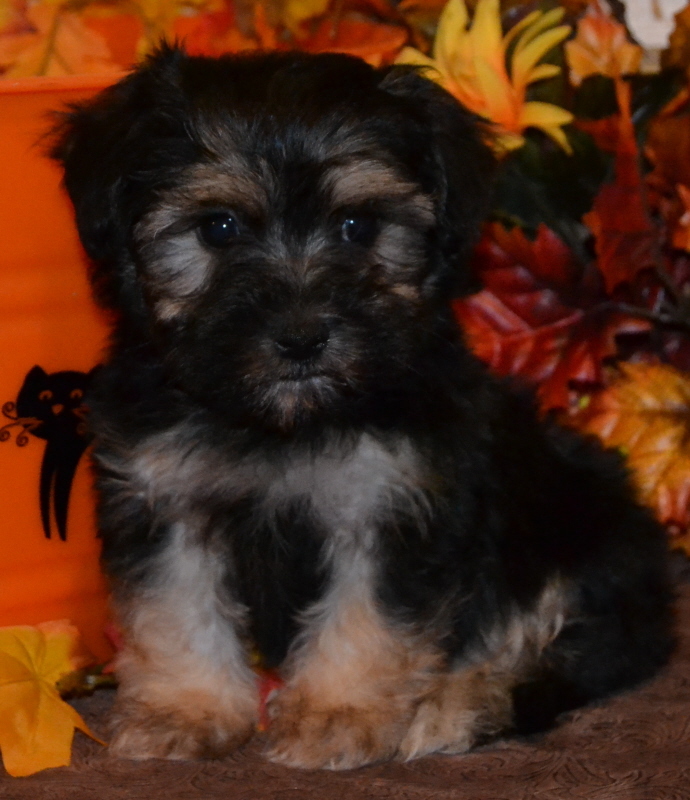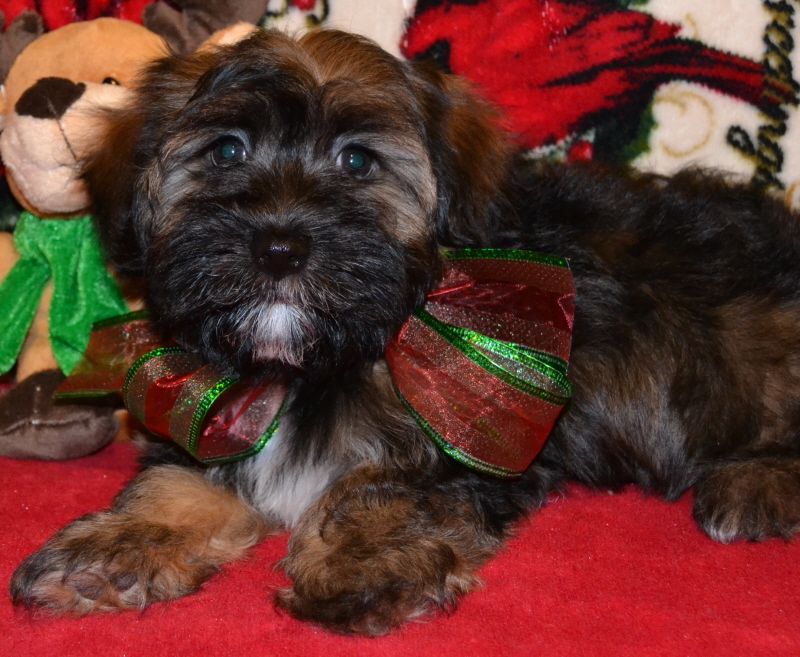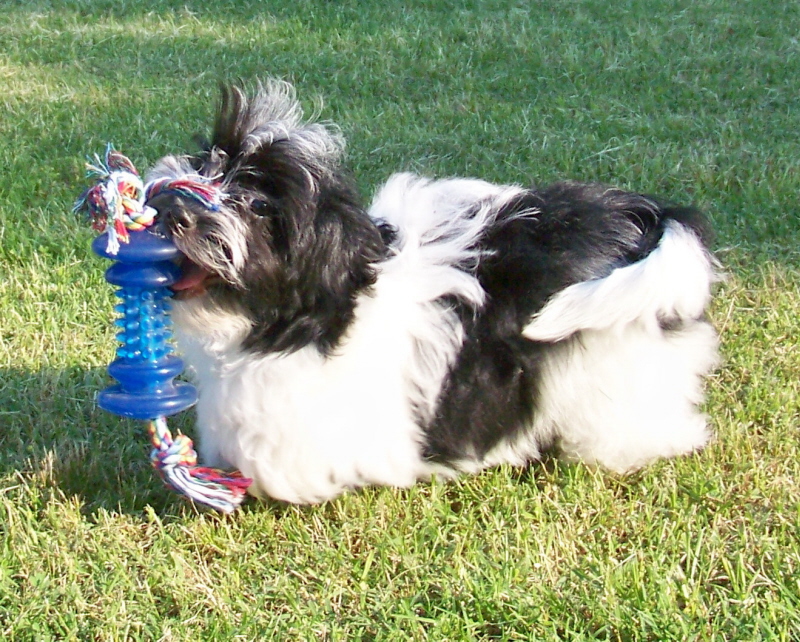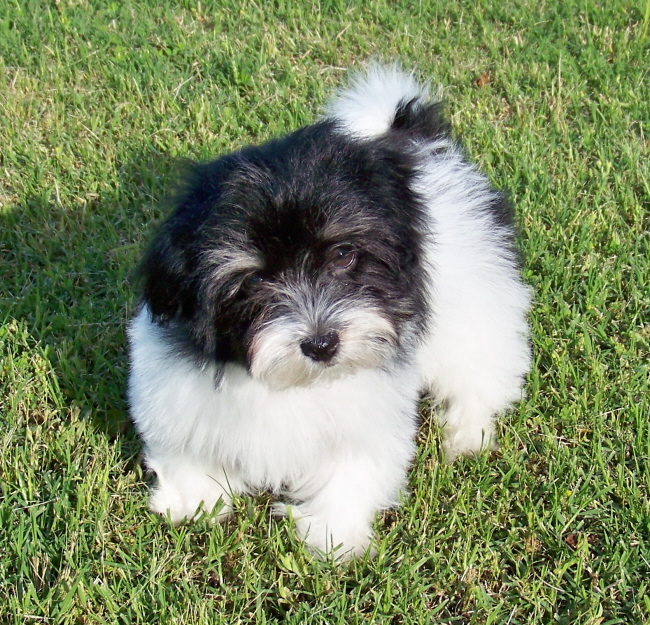 Our Past Cocker Spaniel Puppies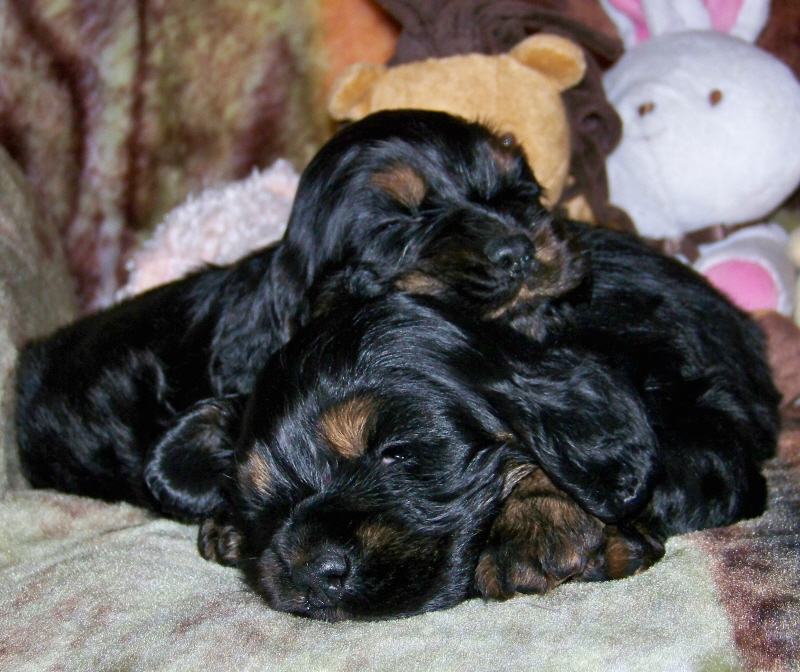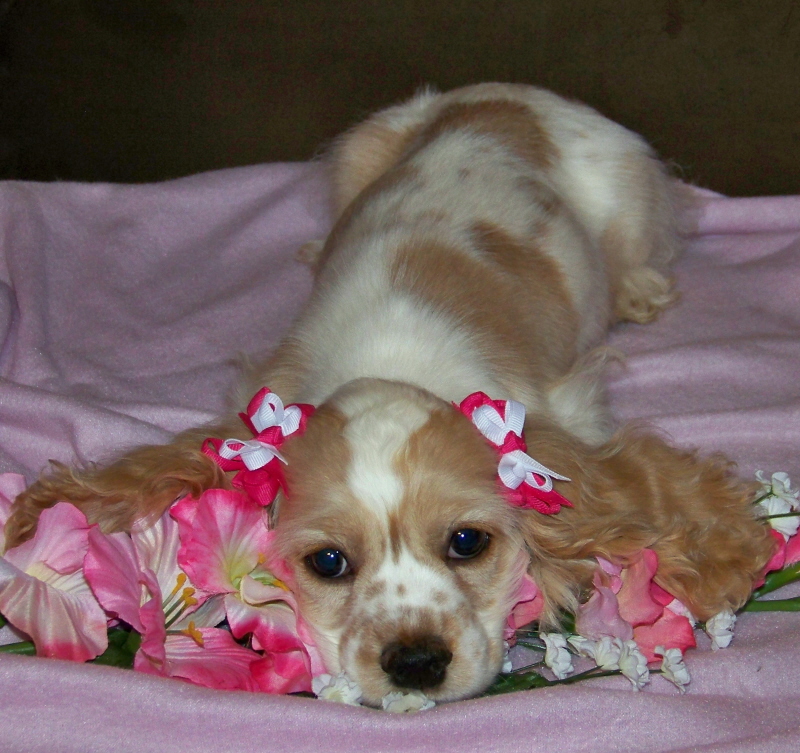 Our Past Cockapoo Puppies

Thank you very much for the puppy. He is doing great. We named him Dendi and very happy with him.

We named the little girl, Charlie. She has got the BEST personality and is so smart! We were able to bring her with us to Pittsburgh and Virginia for Christmas and she did AWESOME in the car and loved being with us! She's such a people and animal dog. No one is a stranger. She has recently found her bark AND her howl. We are trying to limit the barking, but the howl is so funny/cute. We had no idea cockers howled, but after research, we found that they do. CUTE!!

Here are a few pictures of her. One of which was at puppy daycare at our vet. She's been twice and loved it! We hate leaving her home for more than 3 hours at a time, so we use our vet when needed! She LOVES the camera, it so funny. I'm sure it's because we have taken so many pictures of her, but she knows when it's time to cheese it up!!

Thank you again for such a sweet baby!!!

Sarah & Steve in Jacksonville, Florida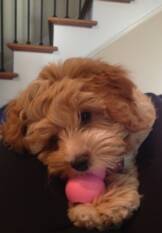 I just wanted to let you know how much adore little Aaron! He has adjusted to his new life in New York City rather well. Although he is still a little shy around people,  he just loves other dogs and enjoys playing in Central Park. He meet another Havanese puppy this morning from Missouri as well.  Anyway, I just wanted to let you know that he is doing well in his new home.

Sincerely,

Audrie O'Connell

Hi Tina,

Just wanted to let you know that Bentley arrived safely.

He and his new sister have been chasing each other around the house and now their relaxing.

Thanks so much for everything. He is delightful and a great addition to the family.

I attached a picture of him for you.

Thanks again,

Barbara

Just thought you might enjoy seeing a photo of Koda...now just over 7 months old. We absolutely adore her and she is a great little girl! We could not be happier here in NH with our little Koda!

All the best,

Amy

Just wanted to let you know that Teddy is doing great! He is like no dog I have ever had. He is our 6th child. Not our pet, our family member. It's funny because I'm not sure he even realizes he is a dog. So smart, affectionate and just an absolute joy! Just wanted to thank you from the bottom of my heart for giving me this absolute joy! This is the latest pic I took of him helping us clear a camp lot in Maine by the lake. He goes everywhere with us! Thank you again!

Tammy Atkins

Hello,

Just a little note to let you know that Sebastian is doing very well.

My kids have decided to keep the name Sebastian and are enjoying him very much. 

He is a very sweet Puppy and seems to really be enjoying our home.

We adopted Kuddles in June and he has become a beloved member of our family. We call him "Chip" now and together he and our Havanese Pebbles spend their days getting into mischief and snuggling with us. Here are Chip and Pebbles in their stroller. They love going for stroller rides together!

Lola has a new bike

basket & Doggles. 

She's ready for the trail.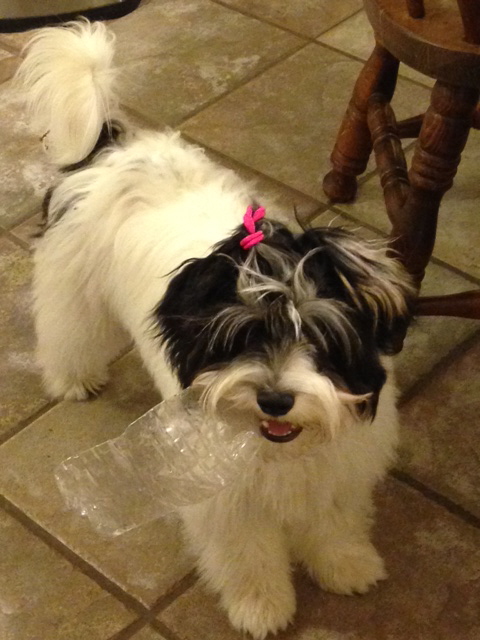 Laci is living a wonderful life with the Newton family! "Laci loves water bottles.  We laugh at her & say it looks like she has a cigar hanging out of her mouth."

-Michelle

Fantastic Person to Deal With!

My wife and I bought our first puppy in Feb and over the internet too. So needless to say we were a little anxious as to how everything would work. Tina was most helpful no matter how many questions we asked or pictures we requested. The shipping was fast too, and not like fex-ex shipping with holes in the box as I had imagined. The puppy was driven directly here over night, practically hand delivered. I was very impressed with the whole ordeal and would gladly do business with them again.

Reviewer: will, February 17, 2009  

________________________________________

   halos home

Tina is a great person to go to when your trying to add an addition to your family, I was kind of scared of doing this.... purchasing a dog over the internet but Tina made it feel like you can trust her she let me know everything I wanted to know about the dog she sent me pix and updates of the dog.... each payment I made to her she let me know she received it on time...she didnt play with my money and that is what I was expecting from the internet...well we love our little baby shes a dark brown pretty little cock a poo....if I ever purchase another dog i will be calling Ms Tina thank you sooo much.....

Reviewer: ashley, March 3, 2009  

________________________________________

    Stari is here!!!!!!!

We just bought a puppy from the Schumer's. Tina was very helpful with the purchase and made us feel like we were friends instead of customers with our new puppy. Our new family member is one of the most gentle and loving dogs that we have had. Stari had a very nice beginning with Tina's love and devotion in caring for the puppies. We can't say enough about her. We will buy again from her. Thanks again Tina!!! Steven and Dora Tari

Reviewer: Dora, April 1, 2009 

________________________________________

Where can I start....

I was very nervous and scared to purchase online. Tina made me feel very comfortable and confident that I would not get cheated out of my money and ultimately get the puppy I have been searching for so long. Tina is a trustworthy person. Walked me through the whole process. I highly recommend purchasing through them. I have no doubts in my mind that you will be highly satisfied as I was with her outstanding service and beautiful puppy. Trust me...I will be a returning customer! THANK YOU, TINA!!!! Alex S.

Reviewer: alex, May 9, 2009 

________________________________________

  Thanks for a wonderful puppy!!

We bought our little Lucy from Tina about 9 months ago in October. My husband and I were also a little nervous about purchasing a puppy over the internet, but Tina made us feel very comfortable with our decision. She answered all of our questions (we had plenty!) and was very patient with us during the entire process. Lucy is a miniature poodle and she's a beautiful apricot color. She's very healthy with a loving and playful temperament. We would highly recommend Tina and we'll definitely go back to her if we ever decide that Lucy needs an in-house playmate!

Reviewer: Amanda, July 9, 2009

________________________________________

  Can't say enough about this breeder

I looked at a lot of puppy's and from the minute I seen my puppy I knew she was the one for us and when I talked with Tina that just sealed the deal. From the beginning she was very patient and always answered all my question she definitely a very honest breeder. When our puppy Carlee arrived at the airport I was pleasantly surprised the puppy was so pretty and also healthy, well organized paper work etc... also very well behaved Tina I wanna thank you again. Christy & Carlee and kids

Reviewer: christy, January 24, 2010   

________________________________________

Fantastic Person To Buy From True to There Word

I bought Kami and she has anwer all my qustions because this was my frist time buying a dog on the net and gave me weekly photos of her and if i had any qustion she always had a answer for me no matter how dumb it was. I can't wait for Kami to be home I'm sure she will be a perfect little angle that im hearing so much about. I would tell all my friends about her and tell them to buy from her. Thanks so much for a wonderfull puppy.

Reviewer: jami, March 7, 2010   

________________________________________

  Our baby Molly

As soon as I saw my baby's picture online, I knew she had to be mine. Having never purchased a puppy online, I was a little hesitant but Tina promptly returned my calls and emails and updated me weekly with Molly's progress and pictures. She will be a year old in October and has been nothing but a pleasure to have around. My husband and I always get compliments about what a beautiful dog she is whenever we go out. She is so smart and already knows so many tricks. She is an absolute love and has been a wonderful addition to our family. If (or when) I get another puppy I will definitely be contacting Tina. Cyndy, Joe, & Molly Mae

Reviewer: Cyndy, August 19, 2010 

________________________________________

I was not sure about buying a dog online, but Tina was outstanding. I will tell you she was willing to answer all my questions and I had alot. I can tell you she cares about her pupps and where they go. You will not go wrong dealing with her. Thanks Tina!!!!!!!!!!!!

Reviewer: Bobby, December 27, 2011  

________________________________________

This puppy is owned by

the famous Fantasia!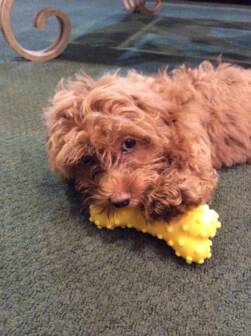 Dear Ms. Schumer,

   On the eve of our Rio's sixth month birthday (10/22/14), we want to share with you our joy of having him.  He is the most perfect pet in every way.  He is more than we could have ever hoped for.  He is now almost eight pounds as opposed to the three pounds when we received him.  He steals everyone's heart who he comes in contact with.  He is cared for and loved more than you can imagine!  Thank you, thank you for sharing this precious gift with us.

With Forever Gratitude,

Jolene, Joseph, and Reneé Puccio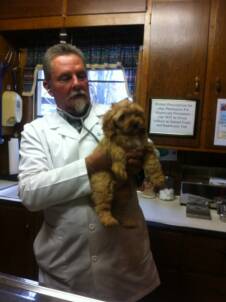 First off we named her Ella and she is our baby girl. The whole family is in love with her. She is so precious and a very smart girl. She was potty trained by January.

Christy

Cockapoo F1

Ella's 1st Vet Visit

Thanks for my Havanese puppy Aunt Tina! He's such a joy, he follows me everywhere I go. He now dances with us too!

Mallory Bell

We are in love with our new puppy! We named her Lola and she is already fitting in perfect. She loves the snow. She is potty trained already. She is learning to enjoy time alone and she is nothing but pure joy to us.

Thank you for sending us this precious baby. We love her so much!!

Marcia and Jerry Wells.

This is Molly! She is doing wonderful in her new home and we're having so much fun together. She is a ball of energy and always wants to play and run around. She loves people and giving lots of puppy kisses. She weighed in at 3.1 pounds in Monday at the vet and is eating and drinking very well, it's amazing me how fast she is growing. Thank you so much for helping me find a wonderful baby!

Hi Tina. 

Lola went on vacation with us to FL. As you can see, she LOVED the beach. She is so sweet and funny. She makes us laugh every day!

If you ever need a reference, I'd be happy to assist. We are grateful for such a wonderful little dog.

Cheers,

Jana Chapin Dierker

Lola at 8 wks old

F1b Cockapoo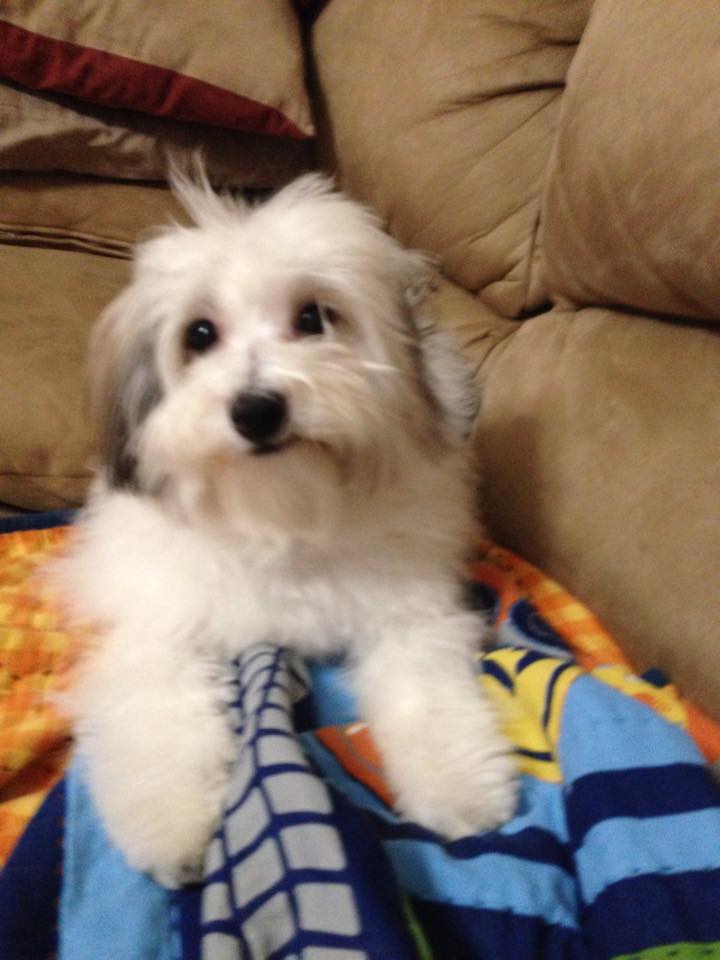 Hi Tina! "I am doing good! I've grown a lot! I have close to 300 friends on Instagram and they think I am gorgeous! I love my family especially Mummy and the baby. I can do quite a few tricks and I do awesome at nights."

Charlie is just the sweetest little guy ever!

He has found a great home!

As loyal as one could ever

hope for. My little liver nose buddy!

And he loves taking a really warm shower or bath. Of course, wrapped

in a hot bath towel and pampered like a king afterward never hurts. -Brett Y.

Tina,

Just a quick update on Kash. Well, we couldn't be happier. Kash has been sleeping through the night. We've had no messes in the house. He stays close to us and has already learned to walk on a leash. He rides well in the truck and is the sweetest thing we could ask for. He does not seem timid either, acclimating quickly to new things and noises. I took him to the garden today and he followed me along behind the tiller eventually climbing up on the tiller shroud to ride it!  No worries it was safe but I was amazed at how quickly he got comfortable being around that noisy piece of equipment.

Thanks so much!!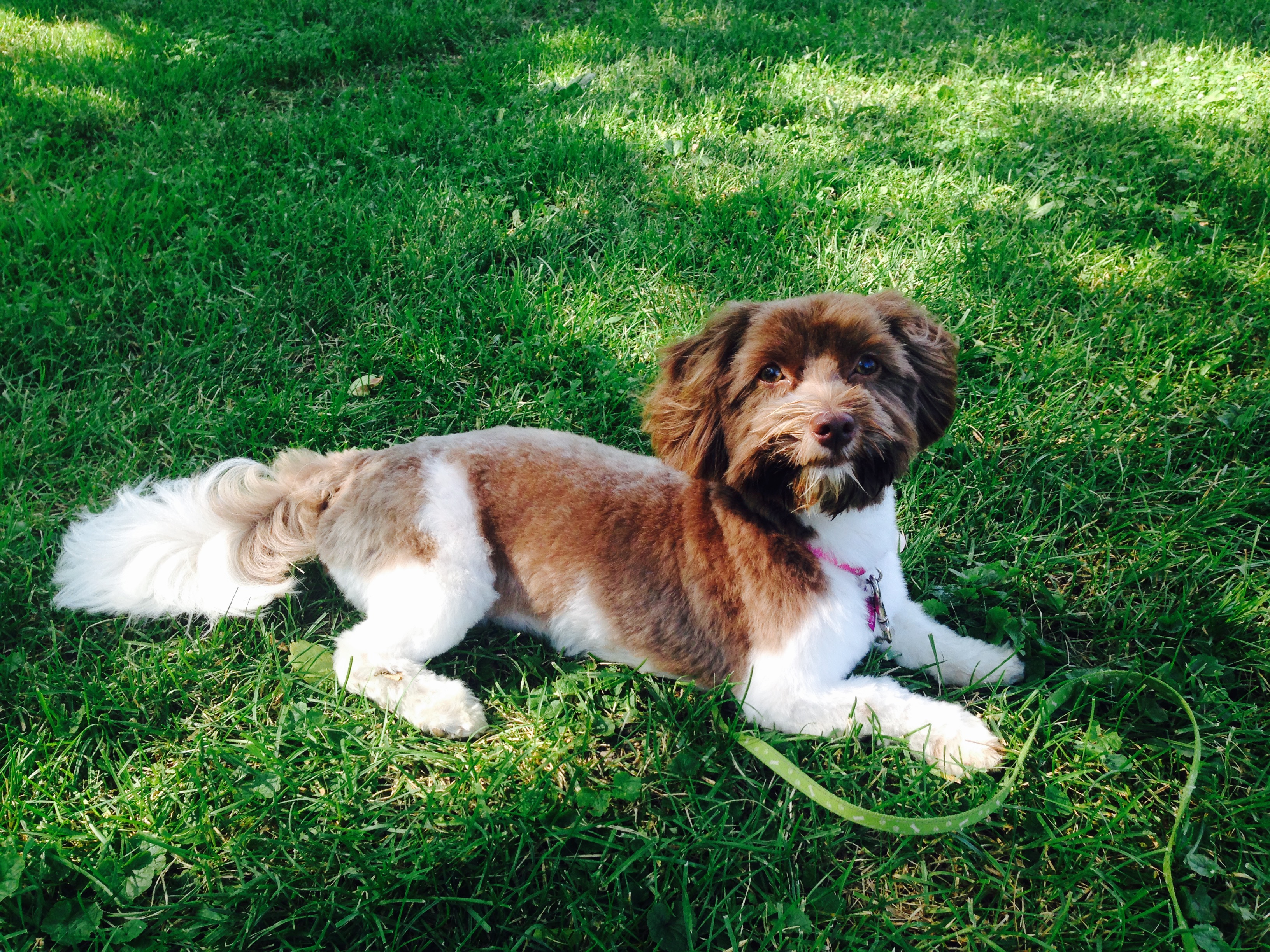 Piper is excited to have someone her size to play with! Here are a couple of current pictures- we are hanging out together at a baseball game!

Max brings so much joy to us. Thank You!

Our Rio is now one year and one month plus old.  He turned one April 22nd, 2015.  We are so proud of him.  Please enjoy the attached photo of Rio and my son holding Rio's AKC Canine Good Citizen certificate. 

Thank you again so much for this wonderful gift! 11 lbs.

Galaxy #4 has been named Baxter.  The whole family is in love with this sweet lil guy.  He is a perfect fit for our family.  The Vet says he is a beautiful dog,  and so well behaved.  Many thanks to you for making it so easy for us to get our new addition!

The Keenan's

All puppies & adults in this section are F1 - 1st Generation Cockapoo's.

Scroll down farther for more pictures!

Rosie weighs 8.2 pounds and yes she is getting a little darker. She's our sunshine and don't know what we would do without her. :)

Hi!

Just thought I would send you a few pictures of our sweet Luna.

Almost 9 months old.  She is the best pup!  What a joy she has been!  I get stopped all the time on our walking trail...on how cute she is, what kind she is, what a wonderful temperament she has, etc.... 

Thanks again!

Linda

Hi there!

We could not be happier with Luna!!!! She is the best, just an absolute joy!

She makes such an impact on everyone she comes in contact with. I can't even count the number of times we have been asked where we got her! Everyone wants one just like her! 

She weighs 17-18 lbs.

Linda

We have had our princess Sophie for 7 months and she has been such a loving, sweet puppy! She has filled our home with so much love and happiness!!! Thank you Tina for taking care of our sweet baby until she came to her forever home.... We are so blessed! I can't thank you enough for bringing this sweet baby into our lives! She is such a blessing to our family and I am so thankful I chose our puppy from you! 

She weighs 19 lbs. 

Jenn

Thought I would send you some pics taken by our vet of Jasper. He is doing great and has become the center of attention in our family. He weighs over 11 pounds now!!  He loves playing fetch with his many toys.  We could not be happier with him. 

Thanks and take care.

Scarlett is doing wonderful

and super spoiled.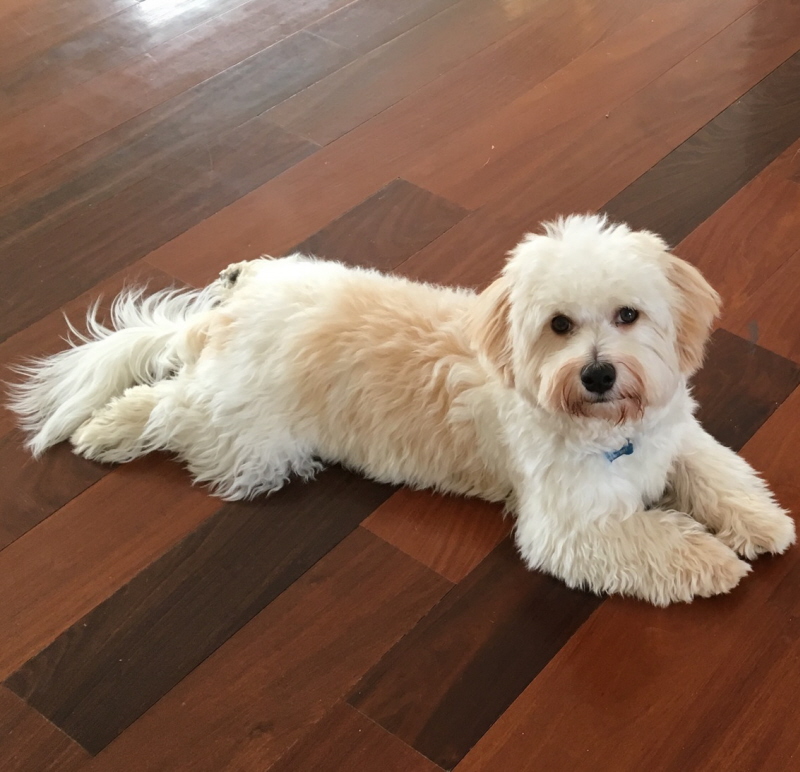 Buddy at 9 months old, he is 15 lbs and very healthy. Buddy is out of Selinia and Hawkeye.

"We had a party for our baby boy who now weighs

32 pounds! He's a great dog, very lovable and smart. He loves to play fetch and run in the open space behind our house. He also loves the snow."

Just wanted to give you an update on Finn. He turns 1 tomorrow! He is doing wonderful and is a spunky little boy with a big personality. He and our other dog, Lexi, are inseparable and love playing together. Although he can be spunky and rambunctious he also has a sweet side where he just wants to be close to you and sleep in your lap (on his back, that's his favorite position). We love him so! Hope you and your family are doing well. Joel and I are expecting a little boy in September and we used the dogs to help us announce it. Have a good day!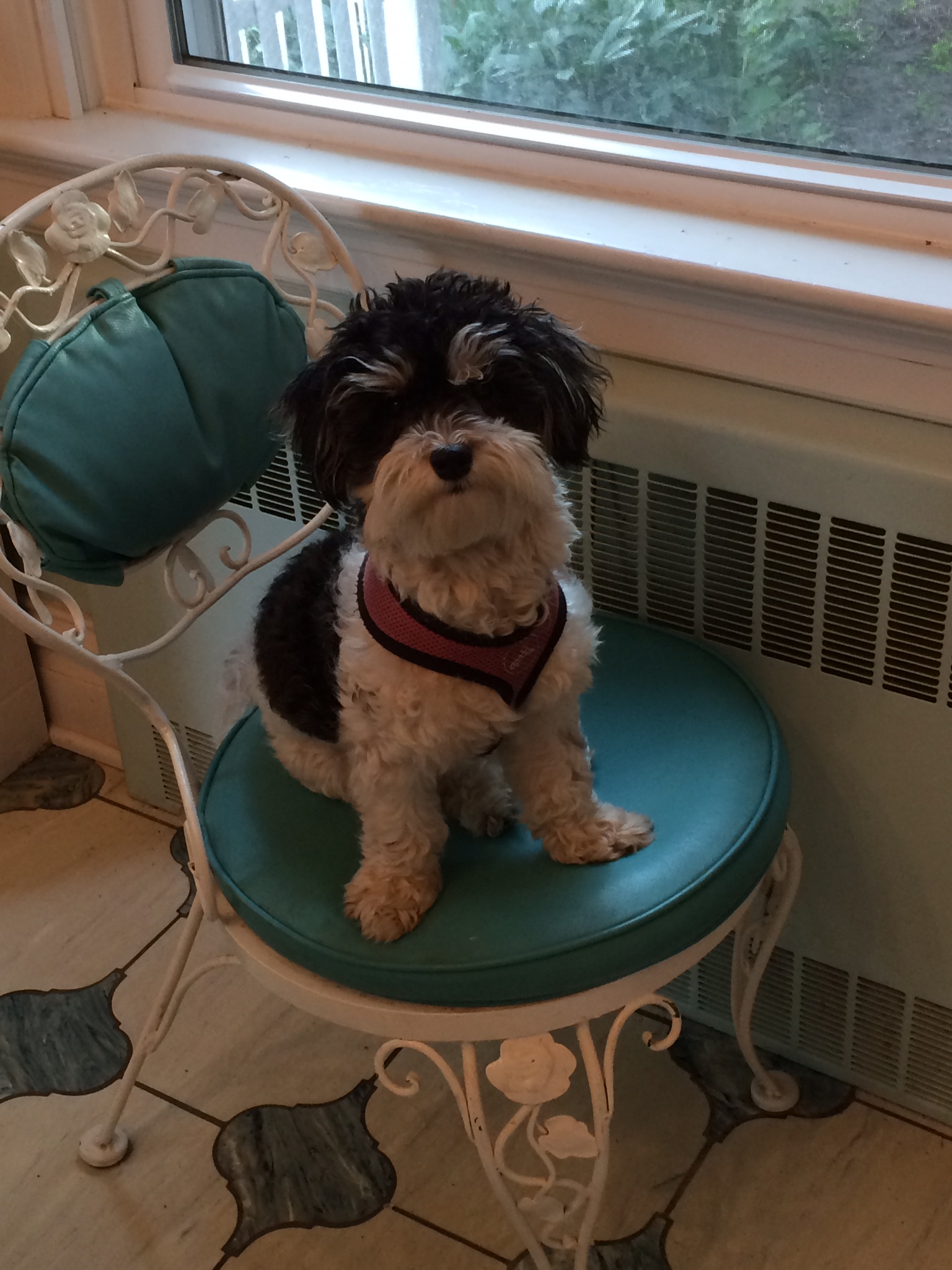 Merry! She brings so much joy to our lives!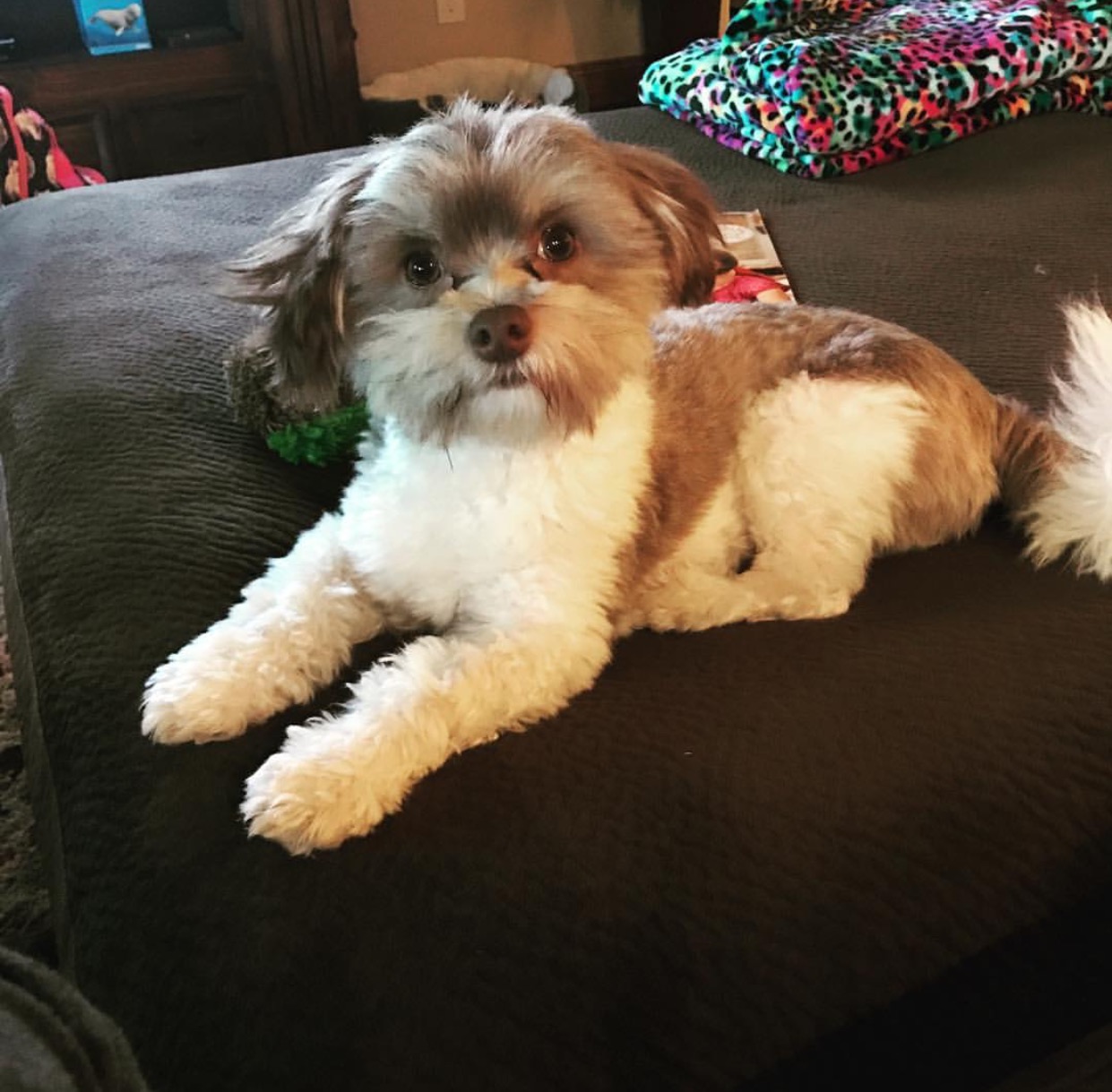 We bought Kipper from you and

Love him, he is the best!

I purchased a little cockapoo from you May 2015. I've had several people request your information and had another request this week. I thought you might enjoy seeing a couple of pictures of him all grown up.

9 months old now.

Loves to camp and swim! 

We weigh about 15 lbs these days. We love playing with our toys, been taking puppy training classes, and love to snuggle! Can't thank you enough as I love her just so much!

I would like to begin by saying how absolutely in love we are with Thumper and how appreciative we are to y'all for her. She has such a little personality between "talking" to us, thinking she is big enough to take down a cow, and her love of socializing. She likes to sleep on her back with her head on a pillow just like a human, her favorite thing is food/treats, she poses for pictures, and is adored everywhere she goes. She doesn't exactly like it when I have to study and will come lay on my books/lap top and take my highlighters which makes it very hard to concentrate. We found out by default that she likes the movie happy feet because she could care less about the TV any other time until that movie comes on and she stops everything and watches intently. The thing we probably hear the most, besides how cute she is, is how pretty her color is. One lady even mentioned looking to see if they had her color in the L'oreal dye boxes haha. Honestly, we are surprised not only how well her color has held but seems to have actually become darker. Thumper is very, very smart and learned within the first two months or so how to sit, shake, and when she feels like it stay and come. However, she had her first obedience class today and the trainer couldn't get over how quickly she caught on to the lessons. She is up to date on all her shots and was spayed in December. The ladies at the vet's office absolutely adore her and have numerous pictures of her for themselves. Needless to say, she is loved. Thumper has stollen our hearts since day one when we picked her up in Missouri. (Which, by the way, she did very well on the long trip back to San Antonio) We have been asked on a numerous number of occasions where we got her from and are more than happy to share your name with others in the hopes that they will become as lucky as we were to find you. I am including a few of the thousands of pictures that we have of her and we hope you enjoy them. Again, thank you for our Thumper!

2 of our previous Cockapoo puppies owned by the Fessler Family!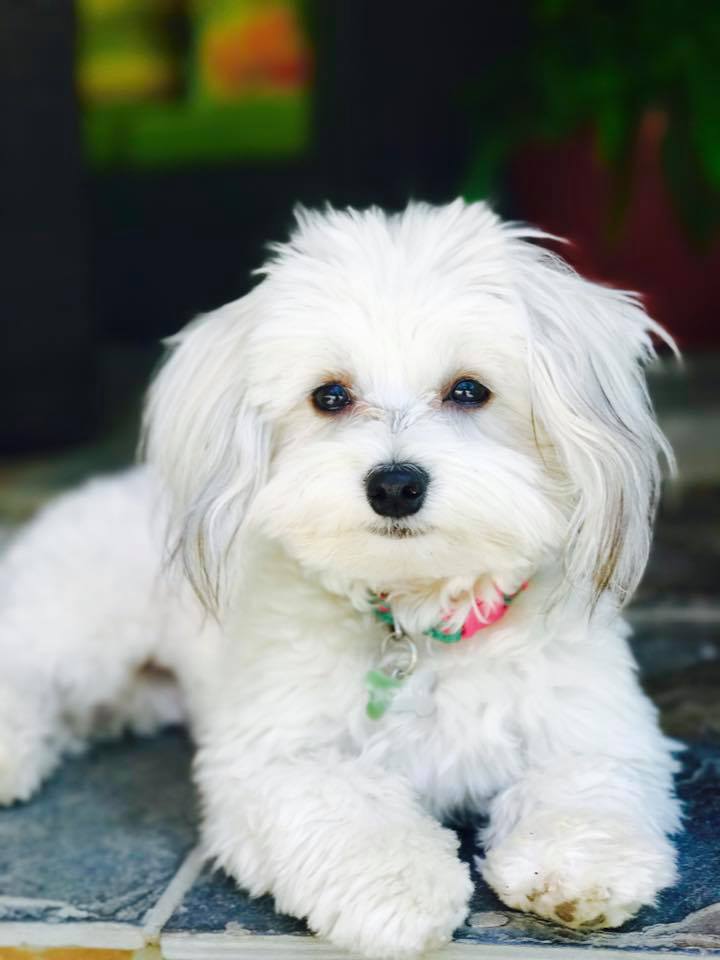 Havanese

Thanks for such a great dog! Reagan will soon be a skateboarding therapy dog!

Mitchell

Cockapoo F1
My family got our sweet boy, Chopper from you about 3yrs ago. His name was Colin at your home. Anyway, we love him bunches and are thinking about another puppy.