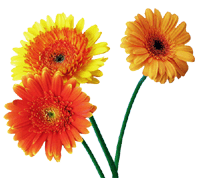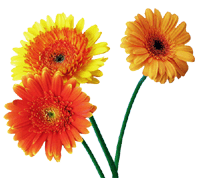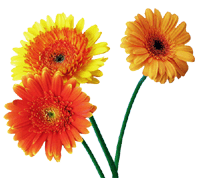 Quick Havanese puppy information below. 

See individual pages for more in depth details.

Keep scrolling to see pictures of available puppies!

Puppies are born and raised in our home. All of our Havanese puppies are kept on a strict vaccination and de-worming schedule. All puppies are socialized around children and other pets on a daily basis. We provide early neurological stimulation, child and sound socialized, so your Havanese puppy will have the best start. Introductory to the crate and potty pads will be started. 

All puppies are vet checked prior to leaving.

Our Havanese Puppies do not leave our home until they are at least 9-12 weeks old, depending on the litter and puppy. We won't rush our babies!

Our Havanese puppies are fed a top of the line puppy food. We feed the Royal Canin Small Puppy Food.  Adults are fed Pro Plan or Royal Canin.
Our Havanese puppies are microchipped with the AKC Reunite Microchip for their protection.  

Much time in extensive research is put into the pedigree's of our dogs so we may provide the best representations of the breed!

As of 2023 Havanese pet prices are generally starting at $1,800-$2,500 for males, depending on color, and $2,500 for all females and can go up from there depending on color and pedigree. We do not raise our puppies cheap therefore our price reflects the care and quality you are getting in one of our puppies. Prices subject to change. Exceptions to pricing on select pups/litters.

Page Updated: September 30, 2023

Havanese Puppies    2 Girls, 1 Boy Available!

Carol, Cathy

A $300 DEPOSIT MUST BE RECEIVED TO PLACE PUPPY AS SOLD/ADOPTED!

Note: Delivery Fee will depend on meeting location, deposit must be paid before delivery.

We are proud to announce that we have partnered with 

AKC PPP

for a lifetime puppy protection 

at no additional charge to you 

on regular priced Havanese puppies

(may be purchased for $50.00 on reduced priced puppies) 

This would cost $217.64 if purchased separately. 

Your Puppy Protection Package will include:

AKC Registration

AKC Reunite Microchip Enrollment & Lifetime Pet Recovery Service

Lifetime Live Phone Support from AKC Dog Trainers (AKC GoodDog! Helpline)

AKC New Puppy Handbook

AKC Family Dog Magazine - 1 Year Subscription

Complimentary First Office Visit (at a Veterinary Practice listed with the AKC Veterinary Network)

Complimentary Free Trial AKC Pet Healthcare Plan 


Titanium Havanese LLC

Havanese & Havanese Puppies

HE IS YOUR DEFENDER, YOUR PARTNER, YOUR DOG

A LITTLE ABOUT THE HAVANESE BREED:

Playful and alert. The Havanese has a sweet, non-quarrelsome disposition. The Havanese is trainable and intelligent and possesses a naturally affectionate temperament, which making the breed an ideal family pet. Although a toy dog, they remain energetic and require some form of daily exercise. The breed's non-shedding coat makes it suitable for allergy sufferers, but regular grooming is necessary to keep the coat in top condition. This breed has great service/therapy dog potential.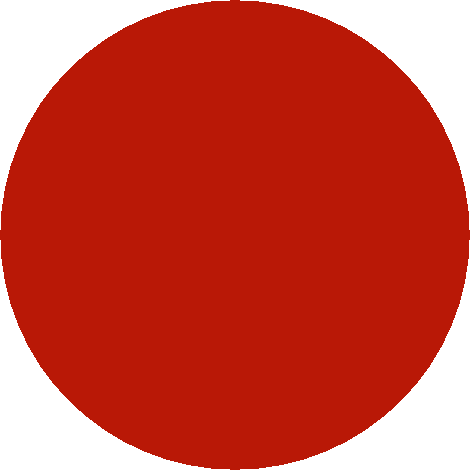 Effective 10/17/2022 = We do the majority of our advertising through Good Dog because we feel they are a good reputable company. They have implemented a policy change with the breeders that place puppies through their site: that those customers who contact us directly through Good Dog and purchase through their site must now make full payment through Good Dog. There are options that you can purchase protection plans with them and that is up to you if you'd like to opt in to those choices. Good Dog is a safe way to pay and you can use your PayPal and other credit/debit cards as well. We have decided that we do prefer that payment method, it seems to be quick, easy and above all SAFE. We just send you the link to pay just like we did with PayPal. And again you only would be required to make payments through Good Dog if you contact us and purchase through Good Dog. Our other payment options are still available for anyone who contacts us outside of Good Dog. Feel free to give us a call.

For Delivery & Payment Options 

Please see our Purchasing and Delivery Page

Havanese breeders in Missouri, Havanese Puppies For Sale MO, Havanese Puppies, Havanese Puppies for sale, Quality Havanese Puppies, Havanese Puppies for sale in Missouri, Havanese Puppies for sale in Arkansas, Havanese Puppies for sale in Kentucky, Havanese Puppies for sale in Illinios, Havanese Puppies for sale in Tennessee, Havanese Puppies for sale in Oklahoma, Havanese Puppies for sale in Kansas, Havanese Puppies for sale in Kansas City, Havanese Puppies for sale in St. Louis, Missouri, Havanese Puppies, Missouri Havanese Breeder, Havanese puppies in Missouri, Havanese Puppies, Titanium Havanese Puppies, Havanese Puppies for sale by Titanium Havanese LLC

Puppies are sold with AKC limited pet only registration.

We do not sell our puppies with full/breeding registration.

We recommend the Snuggle Puppy

Dogs and puppies are pack animals and are instinctively drawn to their mother and others in their pack.  Snuggle Puppy recreates that intimacy with physical warmth and a simulated heartbeat.  The result is a calmer, more peaceful pet - one that feels less loneliness, fear and separation anxiety.

NuVet is not available in stores! 

Click on the NuVet picture to order.

Trupanion is now also offered with all of our puppies

Medical insurance for the life of your pet. 

Free for the first 30 days if activated within 24 hours of receiving your puppy!

Health Guarantee and Sales Agreement

Please see our

Guarantee & Agreement Page

For other questions; 

things to prepare for, questions you may have, things your puppy comes with, links...

Please See our Havanese Puppies FAQ's Page

Don't have what your looking for? 

Our Waiting List can be found on the above link toward the top of this page and at the bottom of the 

Purchasing and Delivery Page

Havanese Puppies

Born: June 28, 2023    Ready: September 6, 2023

AKC Registered, AKC Puppy Protection Package, Microchipped

Health Guarantee & Trupanion Trial Insurance

All puppy shots kept current. 

Monthly heartworm preventative started.

Vet Checked!

Price:    Males: $1,800    Females: $2,500

"I'm going home to Colorado with Alexander!!"

"The Ryan Family's adorable baby boy! Maine here I come!!"

Bob's New Best Friend! 

Going to Alabama!!

"I can't wait to bring puppy kisses to 

Kim in Texas!!"