HAND TO HAND DELIVERY

We do have a few options to get your new puppy to your home.

The care, transport and handling of our puppies is our top priority when our puppies go to their new homes! You can say we are very particular about how our puppies are delivered...

Option #1 - You are welcome to come and pick up your puppy in person, however we do not allow visitors inside the facility, visitors can see the parents of their puppy while they are here. This is to provide security, safety and protection from viruses and diseases to our dogs and puppies. We are not a petting zoo, our dogs protection will come first!

Option #2 - We are willing to meet with you partway to help out with driving time and miles. There is no fee for this service if it is within one hundred and twenty miles / two hours of our home.

We can meet you in the following towns at no charge: Willow Springs, MO; Farmington, MO; Festus, MO; Perryville, MO; Cape Girardeau, MO; Marion, IL; Charleston, MO; Paducah, KY; Dyersburg, TN; Blytheville, AR; Jonesboro, AR; Thayer, MO. 

We can sometimes travel further to meet you it depends on whether we have new babies and can get away from the house. Traveling further past the farthest cities mentioned is an additional .75 cents a mile one way. Unless otherwise agreed upon.

Option #3 - You can fly into St. Louis, MO, Springfield, MO or Memphis, TN to pick up your puppy in person, we will meet you at the airport and deliver your puppy to you, you must bring an airline approved soft sided pet carrier/bag that will fit underneath the airplane seats. You will also need to bring a small bowl, water, some bedding, baby wipes, paper towels and some small baggies in case of "accidents". For us to meet you at one of these airports it will only be an additional $30 to cover mileage and our expenses. It will be your responsibility to call the airport to make arrangements for bringing a puppy back with you as a carry on.

PLANE

Option #4 (Read Carefully!) -

We are licensed, regulated and inspected by the state of Missouri, AKC and our vet but because we do not carry a usda license and due to the new usda regulations we can no longer fly a puppy purchased as a "pet" sight-unseen. Therefore so that we may stay in compliance with the law, this option is only available for the following:

-Anyone who is approved by us to purchase one of our dogs or puppies for Breeding.

-Anyone who is purchasing one of our dogs or puppies for working, which generally refers to a dog that is being sold for a specific purpose, via usda as; herding, guarding, hunting, breeding, racing, sledding, security, service, therapy, etc...

-Anyone who can have someone stand in for them who can see the puppy or dog for you before it ships. (Because of the new rule you cannot have your puppy/dog shipped "sight-unseen" by plane if you are purchasing a puppy/dog soley as a "pet". However this option would be available for "pet" purchases if you have someone who can stand in and can see him/her prior to shipping.)

Shipping is $350 and only available certain days.

Occasionally we will have dogs and puppies available for breeding or working purposes.

Please contact us for availability.

NOTE: If you pick the puppy up in Missouri and are buying the puppy as a pet, our state requires us to charge a 5.413 % sales tax on the purchase price of the puppy. We now must also charge sales tax on in state delivery fees as well.


St Francis River Bottom Canines

HE IS YOUR DEFENDER, YOUR PARTNER, YOUR DOG

PURCHASING & DELIVERY INFORMATION PAGE

We understand that buying a puppy through the internet can be challenging and unnerving, we completely understand this and welcome you to ask any questions. We want to help make this transaction as comfortable and easy as possible for you! After all this is an exciting new time in your life and we want to be a part of that joy!!

How to Purchase

We can accept payments by Cash, Paypal, Bank Wire Transfer, Western Union or Wal-Mart Money Gram. If you don't have a Paypal account you can still pay using Paypal. A Paypal Invoice can be sent to your email and you can then reply with your debit or credit card to pay securely with Paypal. These are the only options by which we will accept payments; sorry for any inconvenience but we must watch out for our safety as well as the puppy's. PLEASE NOTE:  WE DO NOT ACCEPT MONEY ORDER'S OR CASHIER CHECK'S FOR PAYMENT. We understand this is cash but have also been scammed many times with them.

A small deposit of at least $200 will hold the puppy of your choice with the remaining balance due in full at least 2-3 days prior to delivery if paying with debit/credit card/PayPal through PayPal option. If paying the balance due at time of pick up it must be paid in cash. Payments are accepted till puppy is paid in full, then after full payment is paid puppy can leave. Please do not ask us to hold a puppy for you that is now ready to leave for more than 3 weeks, that isn't fair for the puppy as they need to bond with their new family. In the event that you can not complete the purchase of the puppy your deposit/payments will be held and you may apply it to a future puppy.

Please note: We will not tolerate charge-backs! Any charge-backs will be prosecuted to the fullest and will be turned over to a collection agency, after which it will be reported to all credit reporting agencies as an unpaid debt that will remain on your record until paid in full. If you pay with a credit card belonging to someone else the cardholders name will also appear on all the puppy's paperwork along with the actual purchaser's name.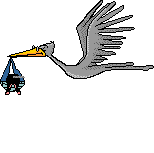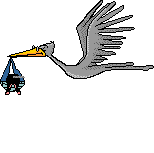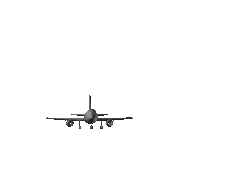 WANT 2 PUPPIES!!!

We do give a $100 discount on the purchase of a second puppy,

if you decide you want 2 puppies!

Plus discount on shipping for 2 puppies in the same crate, if that option is available for you. If you and a friend want a puppy they can ride in the same crate to help with the shipping fee too.

$50 Military Discount available with proof of service.

$50  Discount given to Pastor's with proof of service to our Lord.

Your new puppy is currently being feed

Nutri Source Small & Medium Breed Puppy Food.

We highly recommend this food and advise you to keep your

new puppy on this food for at least the first 6 months to 1 year.

You will receive a sample bag of this food along with some coupons.

From weaning to growth and development, energy

requirements, immune support and digestive development

are critical at this stage in a puppy's life. And raising a

healthy, happy puppy requires time and planning and

proper nutrition to address his needs. But with the best

puppy food and a little patience, you can ensure that your

life together gets off to a great start.

Nutrition for the Growing Puppy

Every nutrient in your pet's food should have a specific purpose. From proteins, lipids and carbohydrates to vitamins and minerals, all should be properly balanced, because excesses can be just as detrimental to your puppy as deficiencies.  If these nutrients are fed in the wrong proportions, nutritional deficiencies or excesses can occur, which could lead to long-term damage to the puppy's health and wellness.

A quality formula targeting growth should be suited to the type of puppy, according to the size of his breed and his age, his sensitivities or the particular features of his breed.  When a puppy reaches adulthood, a "maintenance" diet should then be selected that precisely meets the adult dog's requirements.

Nutri Source offers comprehensive health nutrition solutions for every dog, at every life stage.

How To Feed

Your puppy should be given up to four meals a day in the weeks following weaning. The number of meals will vary depending on age, starting with four meals a day, before transitioning to three, and then to two at mid-growth. Always give your puppy food in the same bowl, in the same place to teach good eating habits.

Ideally, food quantity should be based on the growth curve of your specific breed of dog. Overfeeding can cause excess weight gain, obesity in adulthood and joint and bone issues in the large breed puppy.  Be sure to review the feeding guidelines recommended on the packaging of your puppy food formula and measure each serving accordingly.

It's also very important to transition your puppy slowly when you change your puppy's diet.  Ask the person you obtained the puppy from about their feeding methods (number of meals per day, brand/type of food, etc.), because switching to a new food and routine abruptly can cause digestive upset.

to learn more about Nutri Source Pet Food!

Contact me with your location for delivery estimate.

Please Note:

As of May 1, 2017 we will no longer sell to the following state:

New Jersey

Sorry for any inconvenience this may cause!

Note: Delivery Fee will depend on meeting location, the fee & balance must be paid before delivery.